As we all look for inspiration these next couple of weeks, we have to remember that there are always new things to embroider and new trends that come with any widespread social change.
During times of uncertainty, the most natural "knee-jerk" reaction of most business owners is to scale back across the board, but we believe that it's the savvy embroiderers that learn to adapt and pivot their strategies that will come out on top.
Whether it's creating relevant items that the world needs right now, preparing yourself for future needs or simply creating crafty items to enjoy with your loved ones at home, there is always something to learn and create.
So, if you're looking for relevant items to embroider and sell in your shop or use for yourself and your family, here are 5 relevant ideas:
1. Reusable face masks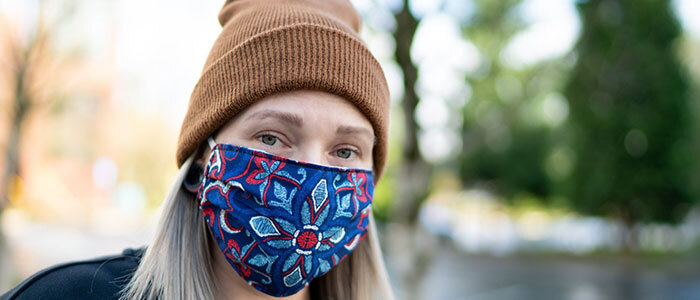 Let's begin with the most crucial and potentially life saving item on this list, which are face masks. The CDC announced that wearing a face mask of any kind is better than not wearing one at all. That means that millions of people across the country are now relying on businesses to have them in stock. To meet this demand, businesses all over the country are now adapting and creating thousands of face masks and putting their usual businesses on hold to help out their communities.
For example, did you know that popular blank apparel company, Bella+Canvas, has pledged to create 100 million face covers per week!?
You're probably thinking, how can a small business like me make an impact when large companies are already doing so much? Enter our customers, Susanna and Jason Pierson from 5 Heart Creations. In this episode of Apparel Academy, Henry interviewed a few of our customers who are working together to make an impact in their communities.
Jason and Susanna created over 650 face masks to donate to a local restaurant, who in turn feeds first responders on the front lines. Because of the exposure that their business received, they were able to secure accounts with other local businesses and leverage Jason's previous relationships with customers to increase revenue.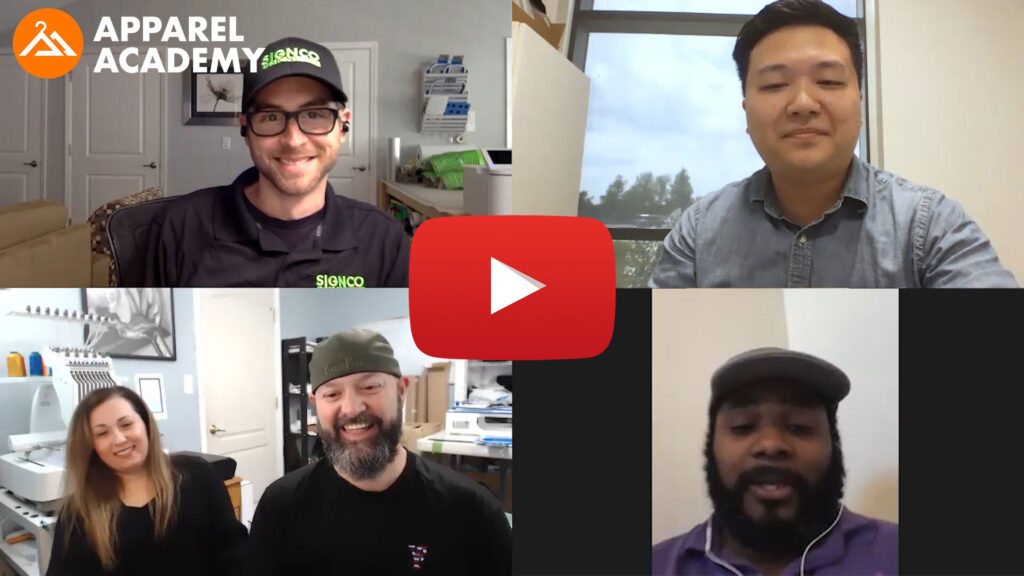 Click here to watch the interview.
Since we were so inspired by the stories that we were hearing from business owners just like yourselves, we created an episode of Embroidery Hub that teaches you how to create your own face mask using only your embroidery machine (no sewing required) and we even give you a FREE file to download to create masks in three different sizes.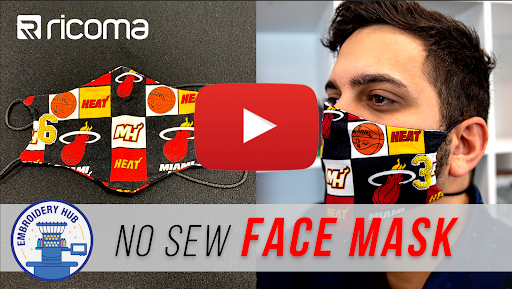 Click here to watch the episode now and download the free design.
Still need more proof? Ricoma customer, Kimmy Binkley-Wescott, could barely keep up with the number of face masks she's been embroidering the last few weeks! Check it out below!
So, if you're ready to join the revolution to grow your business and help your community by providing the essentials they need right now, click here to watch our episode of Embroidery Hub where we take you step-by-step through creating your own face mask with your embroidery machine.
2. Reusable gloves
Just like face masks, gloves are also hard to come by these days and the ability to create reusable, washable gloves with the use of your embroidery machine is a skill.
In order to help you create gloves of your own or customize gloves to sell, we created a glove design you can download for free by clicking this link.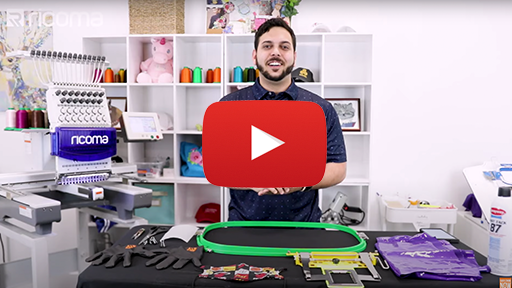 Click here to watch as we show you how to create custom gloves on your embroidery machine.
Depending on how durable the material is that you choose to use, these gloves can last several washes. Considering the demand and the scarcity of items like these, there's definitely a potential for profit, unless you simply want to create them to give out to your family or community.
In fact, if you're looking to increase sales, you can even bundle these gloves with the face masks that we showed you earlier.
Want to learn more about the pros of upselling and bundling your products? Watch this episode of Apparel Academy!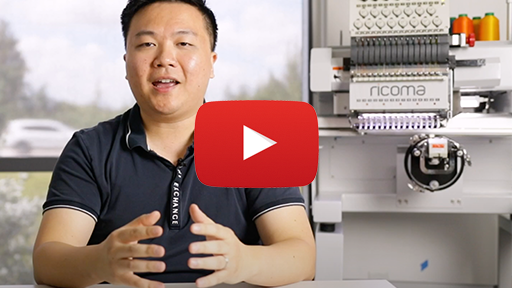 3. "Stay Home" gear
While most of us are stuck at home, we could all use some motivation and reminders that we are all working together for the same cause.
Creating caps and shirts that say "Stay home" is a way to remain relevant and create powerful messaging to motivate others to do their part.
For the quick trips to the grocery store or the walks and runs around the neighborhood, this gear is in high demand as everyone spreads the message and encourages social distancing.
Here are some great examples of "Stay Home" caps made by one of our customers, Connie Bell!
Want to start making "Stay Home" caps right away but not sure where to start? For tips on mastering caps, click here to watch our Cap Bootcamp Embroidery Hub episode!
4. Cozy indoor blankets and pajamas
Let's face it, your family is spending more time together than ever recently and you've probably settled into a comfortable routine by now, but if you're looking for ways to make this time special for your family and use your crafty side to make home time a little more fun, you should consider custom pajamas and blankets.
Making matching pajamas for your family will keep spirits up and give everyone something to look forward to at the end of the day, for movie watching and game nights.
Considering lounge wear is taking over the fashion world at the moment, stylish, customized pajama sets are a great addition to your business' inventory.
Looking for ways to improve your craft on smaller letters used commonly for pajamas? Click here for more tips on embroidering small letters.
So now you have your matching PJs, but what about adding in a comfy blanket that will always remind you of all the time you got to spend on the couch, absolutely guilt-free?
Easy flats to master, blankets can be highly profitable if you choose to sell your creations, considering the low prices you can source them for and the potential for large designs and stitch counts, as well as personalization fees that you can incorporate into your prices. Learn more about pricing your garments for maximum profit here!
Pro tip: We recommend using a sash frame or flat table when embroidering these larger, heavier items to help with stability and support. Ask us about these machine features here.
5. Seasonal garments
In need of some motivation and positivity? Start creating springtime designs for a boost of inspiration!
From baby clothes to hand towels, spring-themed flowers, animals and quotes can be embroidered on all garments this time of the year. Just look at this colorfully detailed work by Ricoma customer, Linda Russell!
Try telling us this isn't uplifting!
You can also start preparing for summer and begin embroidering beach towels and sun hats, that way you have items to sport on your Etsy and Pinterest accounts, while potential clients browse the internet for summer inspiration!
Want to learn how to enhance your Etsy account? Read this blog for 5 tips to becoming a pro on Etsy.
As everyone gears up for this summer more than ever before, getting a head start on summer apparel is a great idea if you're experiencing downtime. Remember, once the market bounces back, there will be a large demand for embroidery and custom apparel goods, so take this time to prepare while you have more time to spare.
Want to embroider sun hats on your EM-1010? Tune into this episode of Embroidery Hub!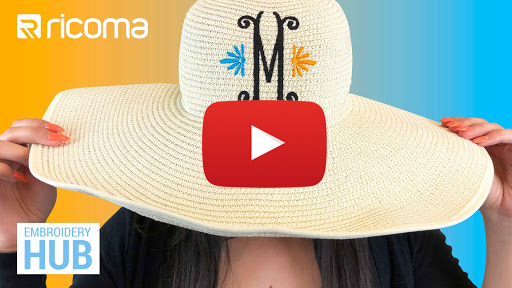 If you're looking for spring and summer-themed designs, look no further than our subscription based, digitized design library, hoopmade.com.
Bottom Line
Although you're most likely working out of your home, that doesn't mean that there aren't things to embroider or marketing to be done. When you take a step back and consider what the world needs right now or what your customers may enjoy, there is potential for profitability and a chance to help your community.
If you're looking for even more items to explore to take advantage of the time you have to practice on your machine, here's a list of 101 items you probably never thought of embroidering with your machine!
And if you're looking for other ways to remain productive while you're working from home, read our 7 tips right here.
The #1 Factor in Determining Profitability: How to price for maximum profit in the embroidery business
Are you an entrepreneur, fashion lover, or embroidery enthusiast interested in starting or growing a profitable embroidery business? Do you want to be successful?
To guarantee maximum profit in your embroidery business, we've put together a webinar discussing the #1 factor in determining profitability. You will learn everything from achieving optimal profit margins for your products to common myths that are costing you money.