While the idea of not having to commute to work and staying in the comfort of your home throughout the day sounds appealing, now that many of us are working remotely, we are facing challenges that we may not have anticipated.

Thankfully, we've put together some tips that you can utilize in order to balance your home and work time to increase your efficiency and stay productive while you work.

In this blog, we'll cover 7 important tips for increasing your productivity while working from home including…

#1: Maintaining regular hours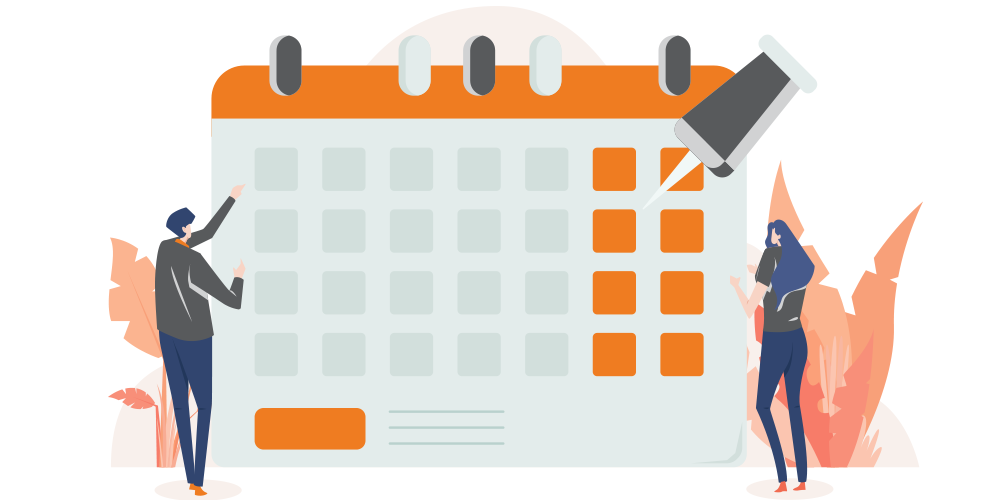 Keeping regular "work" hours is very important when trying to remain productive. Keeping your regular work hours will help you stay on track during your daily tasks and will help you retain a sense of normality in your routine.

Here's what we suggest:

Keep your regular alarms and avoid sleeping in.
Keep your regular lunch hour and take the hour break as you usually would.
If you find yourself finishing quicker, start on tasks for the next day to fulfill your full daily hours.
If you find yourself taking longer, consider working late to complete tasks.
Following these steps will allow you to stay on track and hold yourself accountable for the hours that you put in each day. The more you tally the hours that you put into your work, the easier it will be to know how much to charge for your services when the time comes. In fact, did you know that time is a key factor when pricing your work? Click here to learn how to price your work accurately using time.

#2: Managing your time and staying on track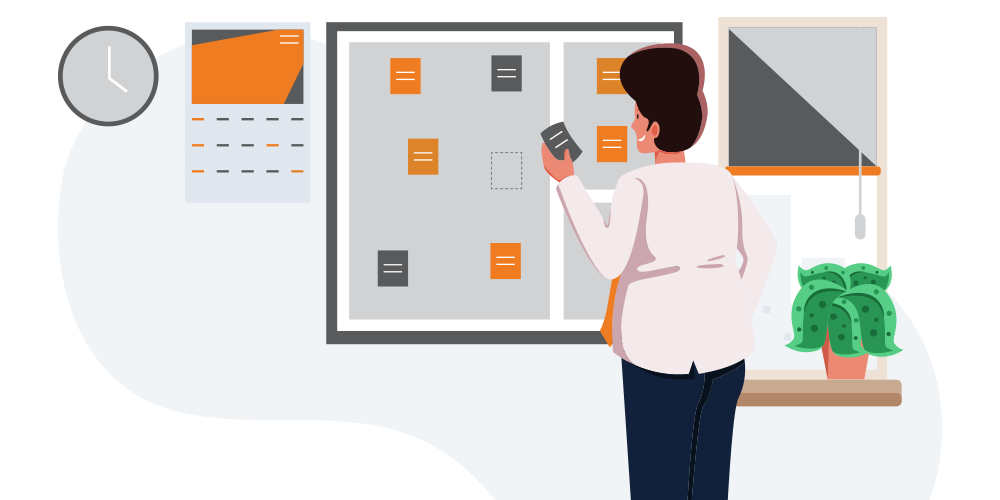 If staying on task is difficult for you because you feel distracted at home or you simply have too many tasks to do, below are a few ways you can regulate your workload, keep track of your completed tasks and stay focused:

Devote your entire focus to the task at hand
Close internet browsers and put your phone on silent– or even away if necessary. Do not stop until you make progress on your task, or even complete it in one sitting if you can.

Create organized schedules and to-do lists
Prioritize your projects and create an organizational system that's simple to understand and use.
Here at Ricoma, we use an application called Toggl where you can set tasks for yourself and your employees with time limits. Or, you can opt for a simple pen and paper.

Want more efficiency tips? Read this blog for 5 tips embroiderers can implement in their businesses.

Set Deadlines
Give yourself reasonable daily or hourly deadlines to ensure completion of projects that will motivate you to stay on track for the day.

Challenge yourself to get things done on time, that way, the satisfaction of completing your work will be even greater.
Looking for ways to meet your deadlines faster? Watch this Apparel Academy episode to learn 3 efficiency tips for your embroidery machine to save time and energy!
#3: Handling distractions like family and pets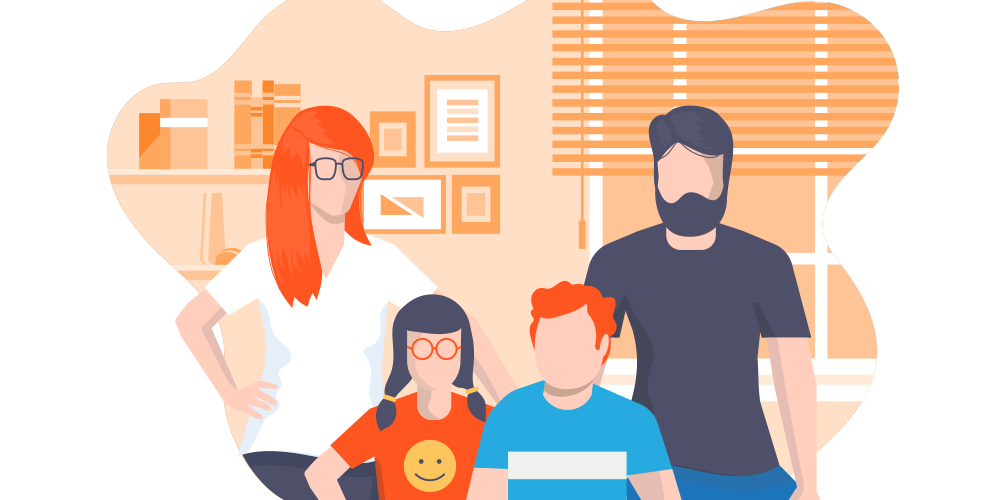 Even if you are a business owner who is used to working from the comfort of your home already, you might now have children and family causing distractions and interrupting your usual work flow.

Here's what we suggest:

Take time for your family in the morning. Set your children up with their online schooling before you set off to work and make any calls to family and friends either in the morning, during lunch time or after work.

Get everyone in your household on the same schedule. Make sure lunch is a one time family affair and everyone finishes their day around the same time.

Set boundaries. Make sure that your family is aware of when you are working and are respectful of your work hours.
#4: Keeping a designated office/work space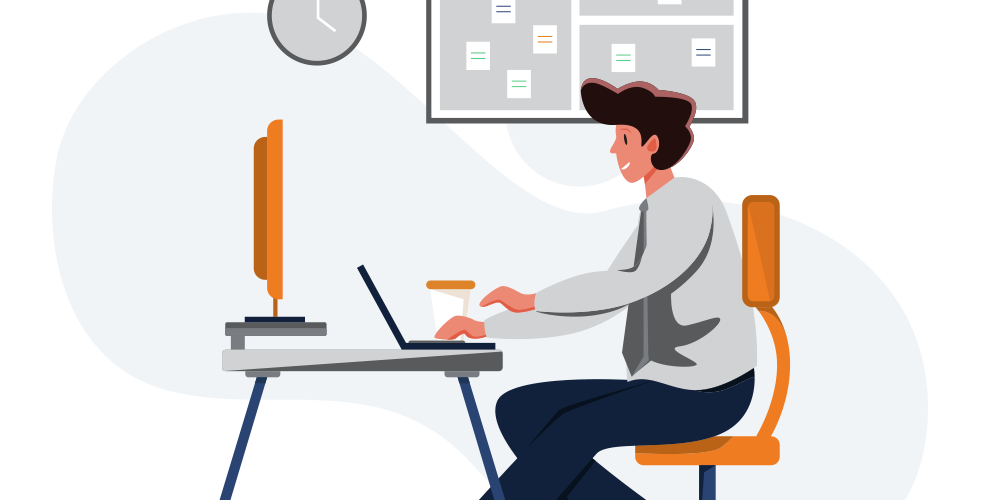 Designating a place in your home that you can work your full hours is the perfect way to get in work mode. Consider waking up and going to this work space as your commute to your regular shop or office.

Tips for creating a workspace at home:

Choose a quiet corner for a desk or utilize a room or area that is not used as often.
Organize all the materials you need in the space so you don't have to wander through the house all day and risk succumbing to distractions.
Try to make your workspace look as closely to your normal set up so you feel more comfortable.
These little details will help get you in work mode even if you are having a hard time getting yourself in the proper mindset, which leads us to our next tip.

#5: Get yourself in the proper mindset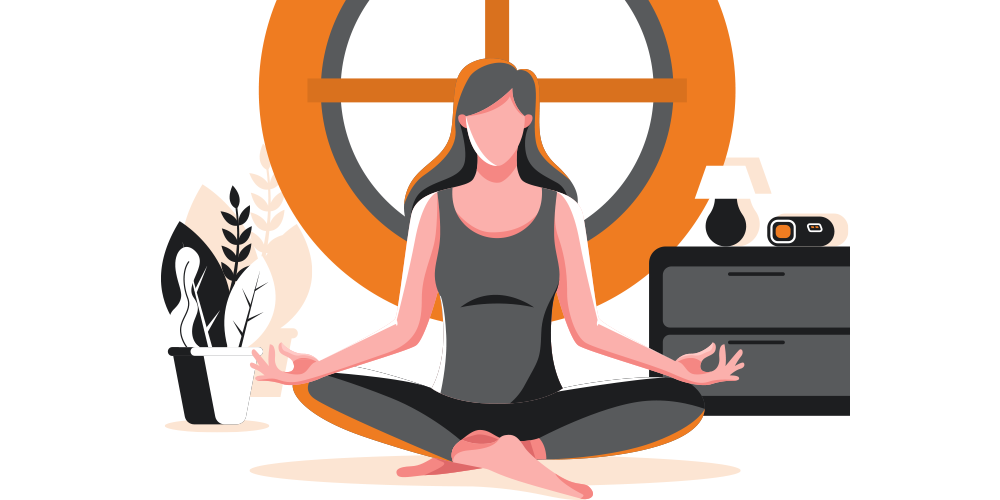 Staying busy with work and maintaining a routine as close to normal as possible will help put you in the proper mindset for working from home.

Here's what we suggest:

Focus on the positive

Focus on the fact that you can continue working while some others might not be able to. Remember that even if you are experiencing a drop in orders, you can use this downtime to improve upon other aspects of your business and on tasks you've been neglecting and procrastinating on.

Act like it's a normal work day

Get dressed, put on your shoes, make breakfast and do all the typical things you would on a normal work day, to keep your energy high.

Keep up with your employees and coworkers

If you want to feel as normal as possible during your work day, set up video conferences, call your coworkers for a chat, and maintain relationships and connect with the people you are used to engaging with on a regular day!

If you're running into challenges communicating with others, we've got some tips for you in our next point…

Want to hear Ricoma CEO, Henry Ma's thoughts on the effect of COVID-19 and what to focus on in your business? Click here!
#6: Prepare to communicate with customers remotely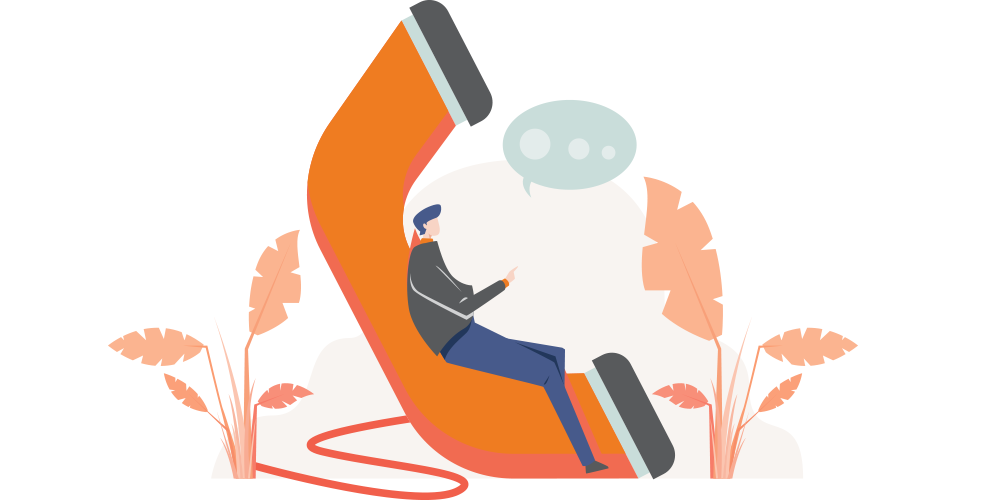 Social distancing does not leave much room for meeting with customers and taking their orders.

However, with the use of some tools, video consultations can be just as effective.
Here's what we would do if we were you:

Set up a Skype account or any video platform you prefer so that your customers are still able to see you and your products.
Make sure to add your Skype number to your contact page on your website or whichever platform your customers use to reach you.
Always be prepared to answer video calls – no working in pajamas!
Make sure your customers are sending you their logos/designs through an organized medium such as email or Facebook Messenger, so you have them when you need them since they can not physically provide you with a USB.
Try going live on your social media account or even posting videos of your at home setup so that customers can still see that you're in business.
Just because customers can't walk into your shop, does not mean you can't connect with them. Now that you know how you can communicate with customers, how about coworkers, employees and business partners? We've got you covered.

Utilize remote communicate tools

We must admit, we are very lucky to have so many options for communicating these days.

Here at Ricoma we utilize a messaging application called Microsoft Teams, a platform that allows for remote instant messaging, group chats, phone calls, file sharing and status updates on who is online and who isn't. 

You can use any team-based platform you find most effective for you and your employees.
#7: Educating yourself during your downtime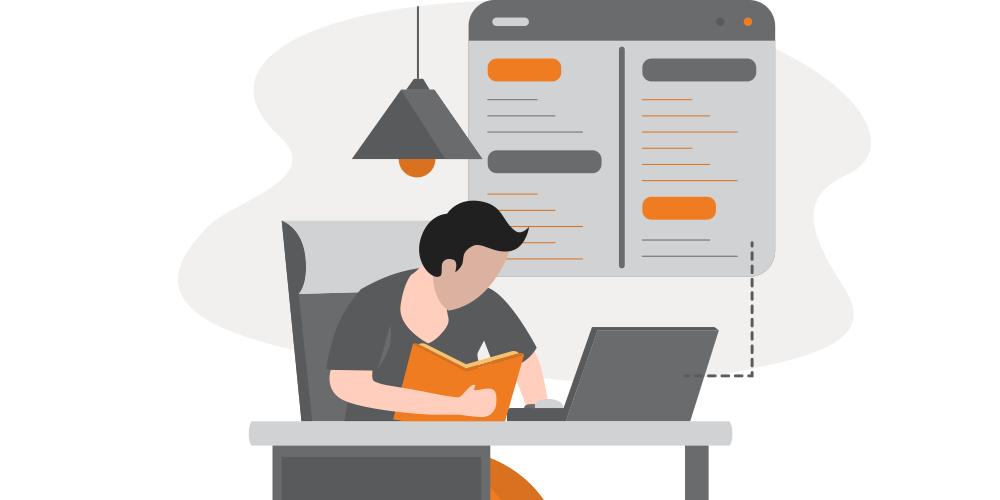 Finally caught up on your orders?

Maybe it's time to learn a new skill you've been meaning to incorporate in your business, or fine tune business strategies you've been wanting to improve or implement.

If this is the case, Ricoma has plenty of content you can binge on during this quarantine that will help you become the most successful custom apparel business owner you've wanted to be.

Want to learn a new embroidery skill? Catch up on Embroidery Hub episodes here and practice until you become an expert too!

Need some business advice? Click here to learn plenty of tips and tricks from Ricoma CEO, Henry Ma!

Still want more? Check out all of Ricoma's blogs like this one right here.
Bottom Line
Remember, working from home is what you make of it. You can either make the most out of your time and learn new skills for your business or you can let distractions get in the way. Most savvy custom apparel business owners choose to take this time to perfect their craft and prepare their business for what's to come. What will your next move be?
The #1 Factor in Determining Profitability: How to price for maximum profit in the embroidery business
Are you an entrepreneur, fashion lover, or embroidery enthusiast interested in starting or growing a profitable embroidery business? Do you want to be successful?
To guarantee maximum profit in your embroidery business, we've put together a webinar discussing the #1 factor in determining profitability. You will learn everything from achieving optimal profit margins for your products to common myths that are costing you money.