When it comes to protecting your business, you want to make sure you're doing everything you can to avoid miscommunication with customers and maintain a great reputation. Not having strict regulations can lead to grey areas in customer service, cause customer dissatisfaction, and even cost you money.
This is why it's very important to have contracts in place as they can protect your work and lay out clean-cut policies your customers can agree to.
But if you aren't sure where to start when drafting a customer's contract, don't worry because we're going to show you how easy it is to do.
In this blog, we are going to cover 4 policies to include in your contracts that will help with the basics of managing a custom apparel business.
These policies serve as an agreement between you and your customer that you can refer back to in order to minimize any possible conflict.
Check out our suggestions below for what you should include in your policies when creating your customer contracts.
1. Sample approvals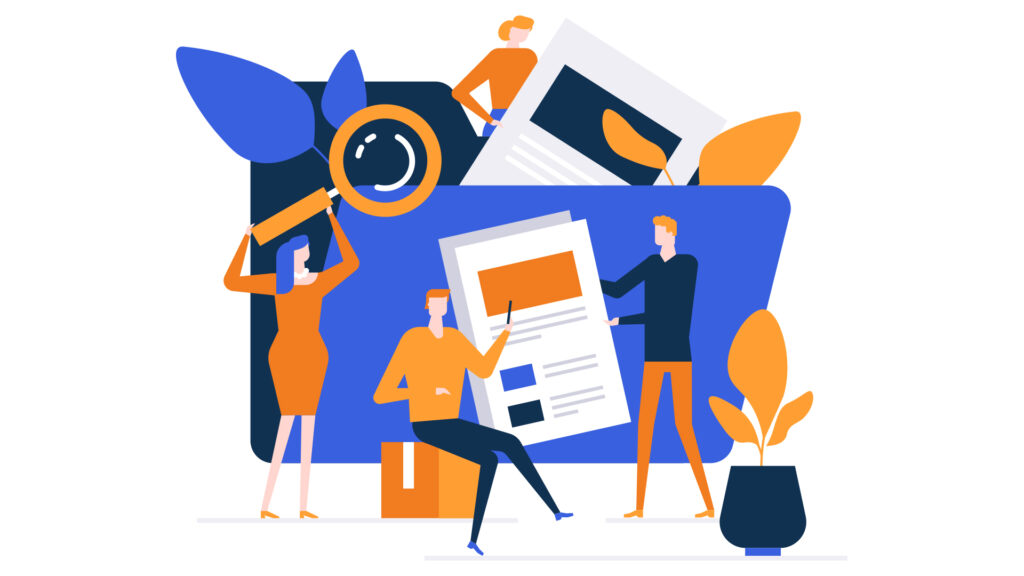 The best way to start your contract and protect your work is to create a sample approval policy. You always want to provide your customer a sample of either a stitch-out of the design or a generated visual of what the design will look like BEFORE you start to fulfill their order.
This way, your customer sees what the product will look like and can make changes, cancel the order, or choose a different design before you waste valuable time and materials creating their order.
Then, by having your customer sign off on a stitch-out or product design, you'll have visual proof of what the customer agreed to and something to compare the finished product to if the customer is not satisfied.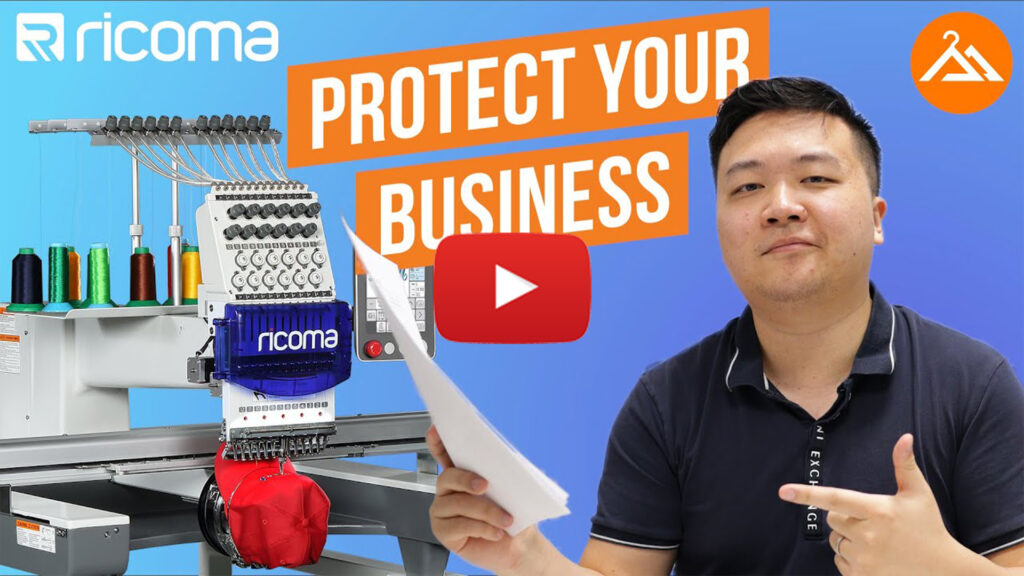 Learn more about how contracts can protect your business here.
This also keeps customers from being able to change their mind about colors, placement, or design while you are in the middle of the project. You can decide based on your workflow whether you will allow customers to make changes after the initial approval. Once you make that decision, you can incorporate these details into your policy.
Click here to download a ready-made sample approval template created by Ricoma.
You can adjust and tweak these templates to fit your needs, but the majority of the work has already been done for you.
2. Turnaround time guarantees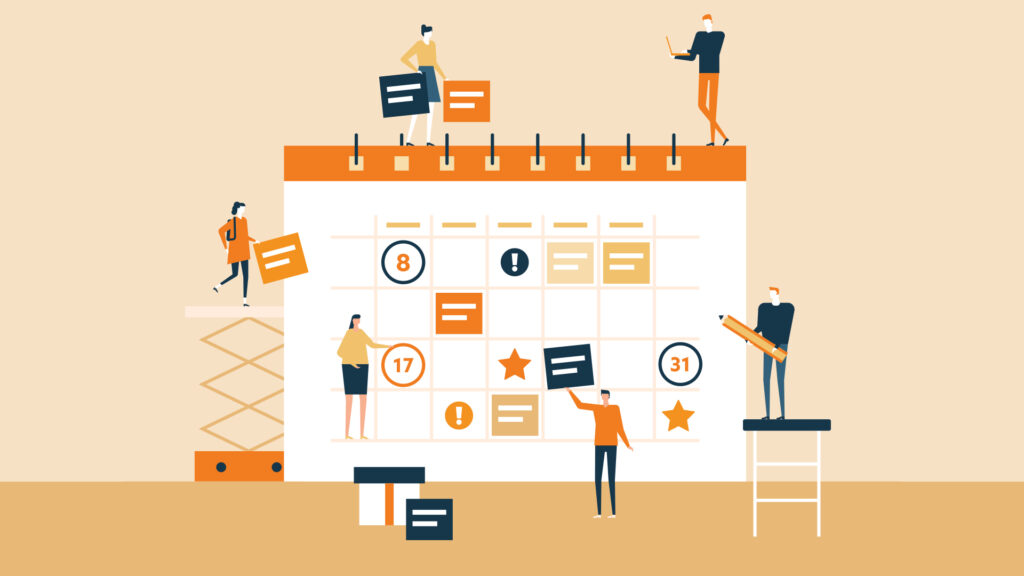 The most asked question you'll get from customers is, "How long will it take to receive my order?" But before we go into tips for generating timeframes, the most important detail overlooked by most embroiderers is making sure the customer is aware that the production process does not start until AFTER you received their approval on the sample.
Be sure you are not agreeing to a timeframe you can't keep if the customer takes a few days to get back to you with the sample approval. State clearly in your contract that guaranteed turnaround time does not include the time it takes to receive the customer's approval.
Click here to learn 5 efficiency tips for embroidery businesses that will help you save time on orders.
Waiting for the sample approval is not the only thing that can affect your turnaround time. If the customer wants to make changes after you've started, have a clause in the contract which states that last-minute changes may affect original turnaround time. Remember, the point in creating contracts is to have in writing all the solutions you'll implement to make your life easier.
Now, when it comes to creating turnaround times, make sure you are giving yourself realistic time frames based on your workflow because everyone works at a different pace. It's better to set a longer, realistic turnaround time than not following through on a promise and consequently disappointing a customer.
In the event that you are not able to complete the order on time, make sure to set an agreement with your customer about emergencies and unforeseen circumstances that made you unable to complete projects.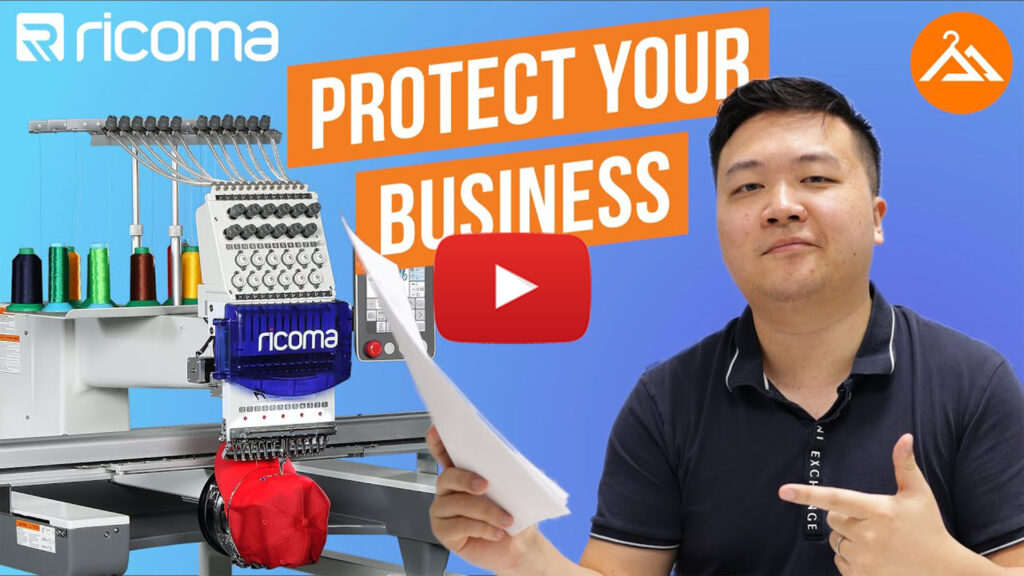 For advice on dealing with dissatisfied customers, watch this Apparel Academy episode.
3. Specialty garments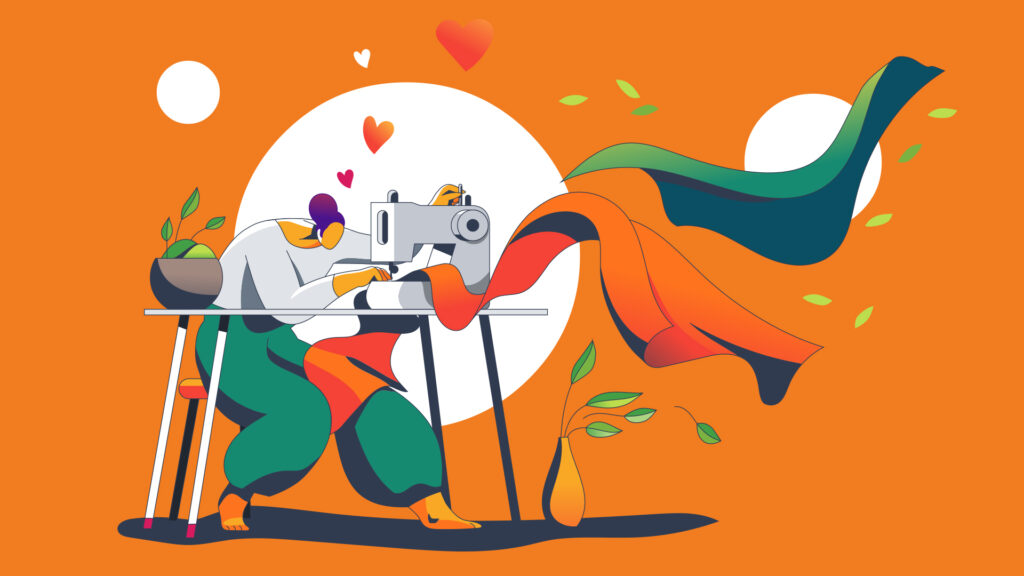 Embroidery can be a little tricky. Mistakes can happen, which is why we always advise embroiderers to practice, trace and stitch-out the design before embroidering the actual product. However, if you have extra blanks, you can always grab another and start over if something goes wrong.
Some of the most popular questions we get from our customers are: How do I handle the garments my customers bring in? What do I do if I mess them up? Do I replace the garment?
If you're looking for your new favorite wholesaler for blank apparel, here's a list of our top ten favorites!
When your customer brings in a unique and/or expensive article of clothing to embroider and customize, it turns into a risky order that you have to get right on the first go when using that garment.
In this case, we've seen embroiderers add a "no guarantee" policy in their contracts for the items customers bring in. This protects you and warns the customer that the garment might get damaged.
Offering to replace the garment may work in some cases but not in others. This is something that should be decided on at your discretion. However, you should definitely have everything in writing in case there is an issue with the specialty garment.
The most important thing is to communicate to your customer the risk and explain why the garment can't be guaranteed. Do not leave your customer with the impression that they can expect everything to go fine and then be shocked when it doesn't.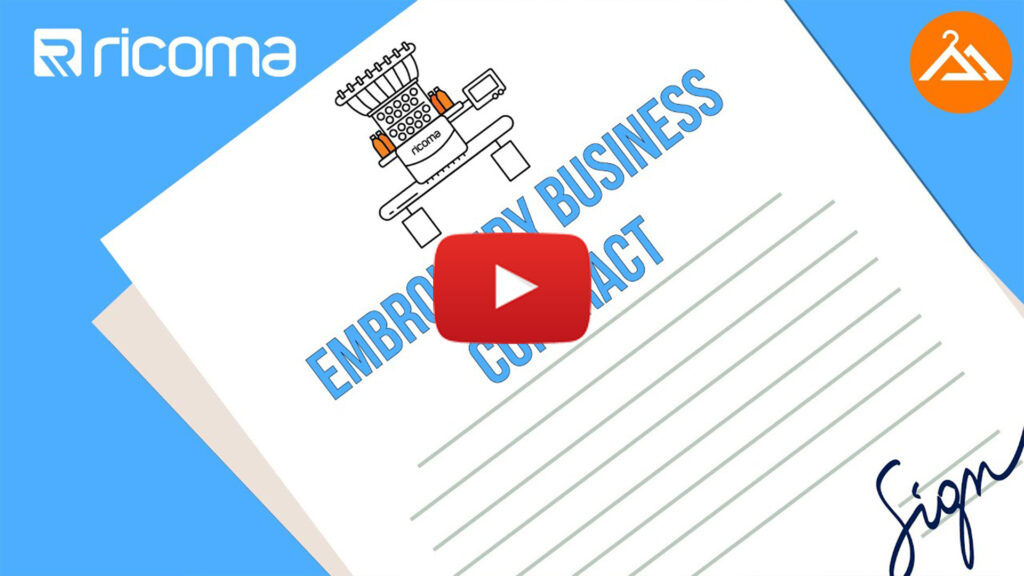 Listen to Ricoma CEO Henry Ma's advice on embroidering specialty items from customers here!
4. Returns/exchanges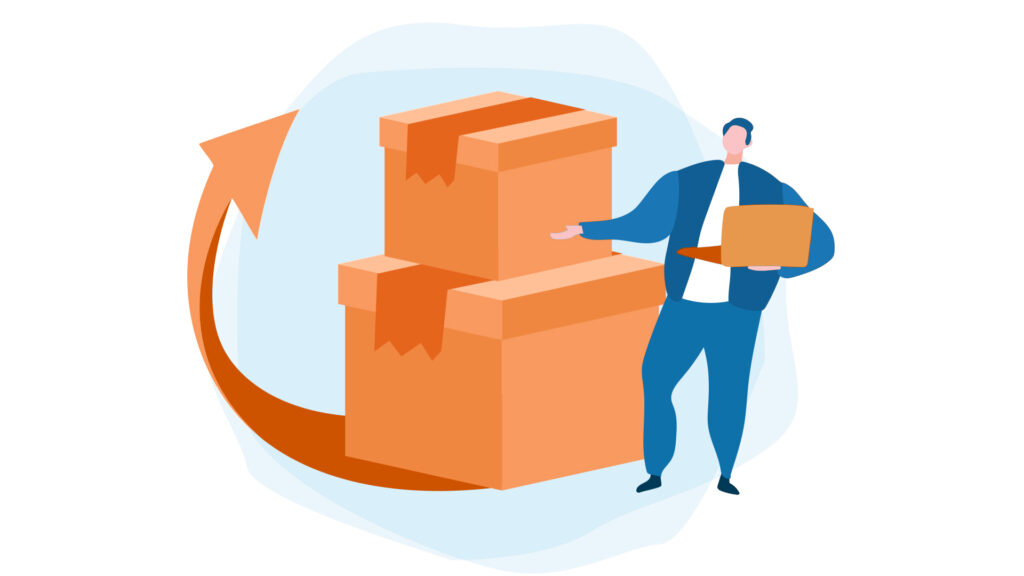 Due to the nature of custom apparel, many companies do not offer refunds, and exchanges are more commonly done on a case-by-case basis. Since you cannot refund the time spent on creating a garment, refunds put you at a deficit.
Whether you decide to offer refunds on a case-by-case scenario or set a hard no on offering refunds, the customer needs to be very clear on your policy. This should be laid out in your contract. You can download ready-made customer contract templates for your business by clicking this link.
If the finished product does not reflect the approved sample, we suggest offering to exchange the garment for a replacement or a different product. An exchange may take more time, but it's the right thing to do for your customer. And keep in mind that you will still be compensated for your work.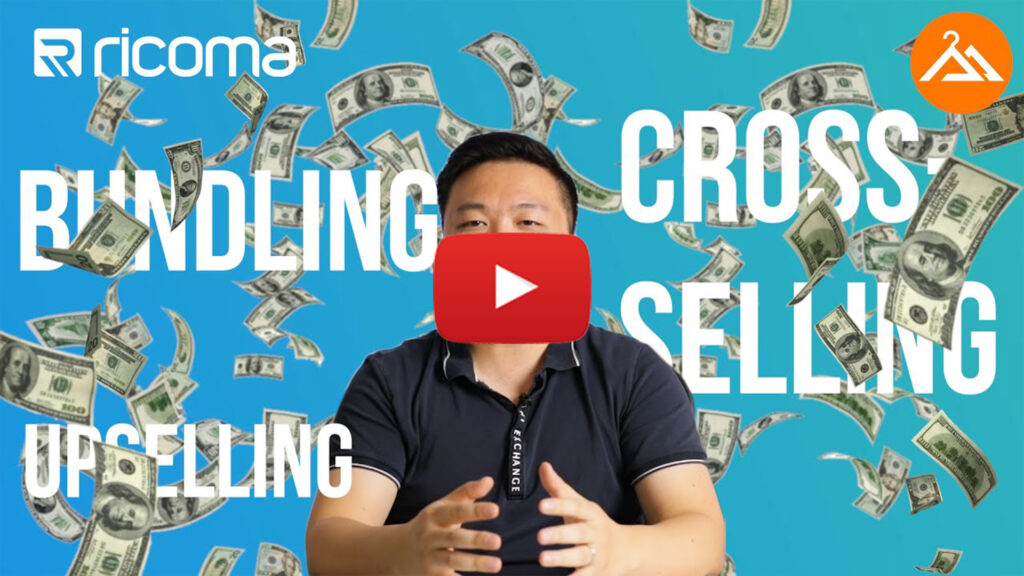 Want to learn how to maximize profit on your orders? Click here to learn how to make more money on orders you've already secured.
We also suggest setting time limits in your return/exchange policies that give your customers a time frame for return/exchange eligibility. If a customer comes back several weeks later unsatisfied with the product, you can avoid exchanges or refunds if a time period was explicitly included in the contract beforehand.
Customers may also try taking advantage by accidentally damaging the product after using it and then attempting to exchange it. But since the customer is always right, these accusations could lead to conflict. Reasonable expiration dates can help you avoid those grey areas with your customers and mitigate any potential issues.
Bottom line:
Embroidery is the business of referrals. Not only do you want your customers to come back, but you also want them to refer your services to their network.
Not having clear, concise policies and contracts could leave room for misunderstandings with customers. It could even make your business seem less credible. You also don't want to implement different policies with different customers. You want to protect your reputation by maintaining fair and equal treatment of all your customers with well-crafted contracts.
Now that you have an idea what kinds of policies you should implement, it's time to start writing your contracts…OR you can download these contract templates our team created for embroidery business owners like you!
This download includes an order form and customer contract PLUS 2 bonus forms, a sample approval form, and a customer garment disclaimer.
This way, you won't have to worry about the correct language to use when creating your contracts since we've done the hard work for you. These templates are also completely customizable, so you can add or remove any details in the four policies we described above.
Remember, contracts do two important things: (1) Maintain customer satisfaction and (2) communicate with your customer clearly, without room for misinterpretation. Protect your business and sleep peacefully at night knowing your contracts have got you covered.
Customer Contract Templates to Protect your Embroidery Business
Are your customers demanding refunds because you haven't taken the proper steps to protect yourself and your business from miscommunication?
We've put together a package of document templates, including an order form and customer contract PLUS 2 bonus forms, a sample approval form and customer garment disclaimer, complete with standard embroidery business policies that you can customize to fit your needs and protect your business!