If you've been thinking about starting your own custom t-shirt business but weren't exactly sure where to start, then this blog will show you one of the easiest ways to get your foot in the door—with just a heat press.
Before we look at the five steps to starting your own t-shirt business, here are three reasons why you should invest in a good, high-quality heat press:
1. Short learning curve: This decorating method is easy to learn, so it's great for beginners.
2. Small footprint: A compact heat press machine fits easily into a standard room in your home or office.
3. Affordable investment: Compared to other decorating methods, heat transfers are considered one of the more cost-effective options.

For these three reasons, a heat transfer business is ideal for anyone who is starting their first apparel-decorating business. Now, let's go through each of the five steps you need to take to create a successful t-shirt business:
#1: Define your niche.
#2: Choose a high-quality heat press.
#3: Decide whether to add a printer to your shop.
#4: Choose your T-shirt supplier.
#5: Price your printed T-shirts for profit.
#1: Define your niche.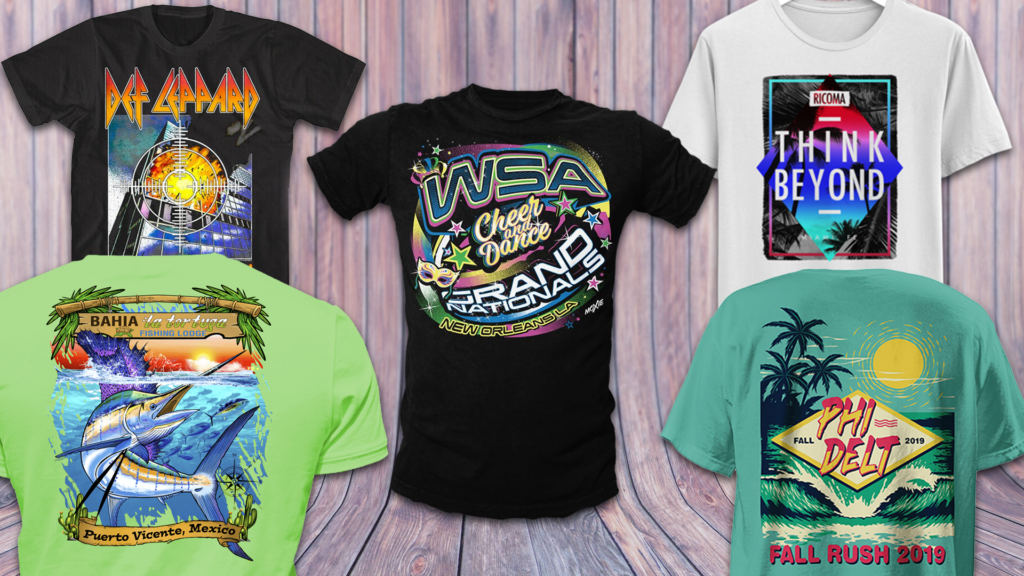 First, you need to decide who you'll create T-shirt designs for, since this can impact how quickly you'll grow and what your profit potential will look like.
Here are just a few of the niches buying T-shirts with heat-transfer designs for you to consider:
Corporate apparel: Companies love buying branded gear. You could supply heat-transfer T-shirts for employee events and everyday uniforms.
Schools: You can supply T-shirts for clubs, spirit events, class trips or graduation. Once you get in with a school (or two or three), they can become return customers.
Sports teams: Like schools, teams need T-shirts for players and fans. You'll probably personalize team wear with names and numbers, allowing you to upcharge.
Greek organizations: Sororities and fraternities love to wear their letters. With nearly 100 national fraternities and sororities with thousands of chapters across the country, you can build a huge buyer base (and don't forget alumni members). Tip: With Greek organizations, you'll need to look into signing a licensing agreement before you start producing their T-shirts.
Band merch: People love to say they're with the band. If you're into the music scene, you can hit it big by heat-pressing merch that bands sell on tour and via their website.
Dance studios: Dancers, dance moms and fans love to show off their affiliation, so studios are prime customers for you.
Fitness facilities: Whether it's a yoga studio or gym, fitness centers love to outfit their staff in eye-catching tees, as well as sell branded merch to members.
You can also sell T-shirts to individuals for special events:
Wedding/bridal parties: You can heat press T-shirts for the bride-to-be and her bridesmaids for the wedding shower, bachelorette party and day of the ceremony.
Moms and moms-to-be: If you have an adorable selection of mom-centered designs, you can sell these T-shirts as special gifts.
Family reunions: For big events like reunions, group vacations, and milestone birthdays and anniversaries, you can outfit every participant in a great-fitting T-shirt.
Once you identify one or more niches, you'll find the right graphics and T-shirt styles for each by investigating the markets, and talking to suppliers who are ready to help you.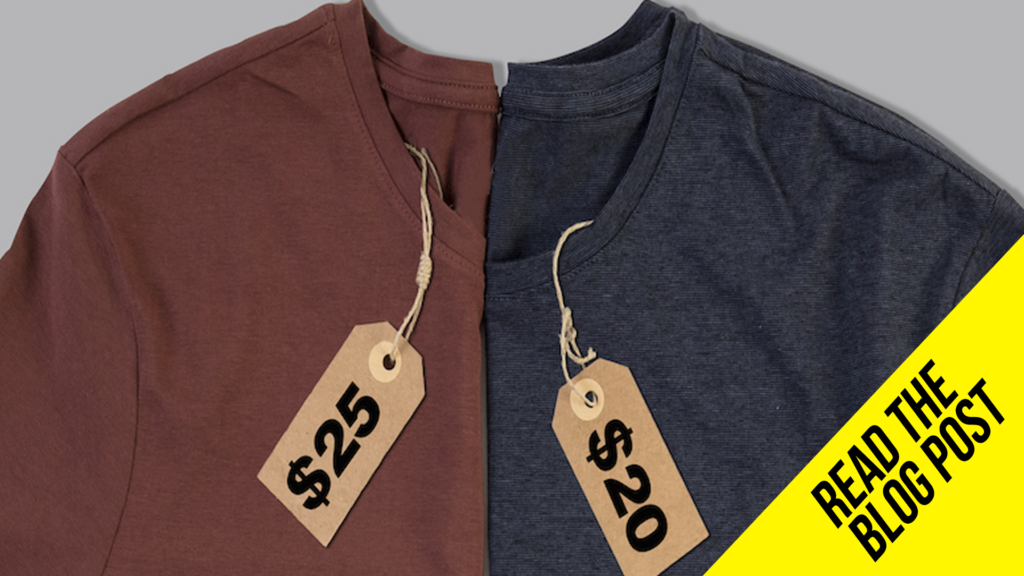 Did you know there are 6 steps you should follow when starting your own T-shirt business? Click here to learn what they are and how you can start implementing them into your business now!
#2: Choose a high-quality heat press.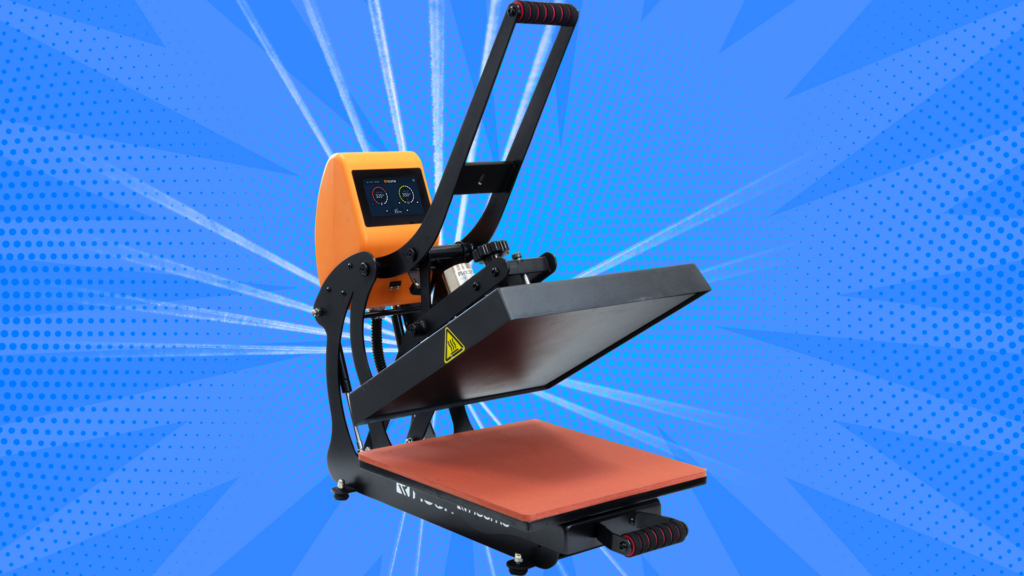 Heat presses are simple, compact and best of all, budget-friendly. You can easily invest in a Ricoma flat heat press for as low as $389 (Compare that to a $20,000 cost of entry for a manual screen-printing press, a dryer, inks and supplies.)
Here are four features to consider before selecting your press:
Imprint size: Flat heat presses come in two standard sizes: 15-inch-by-15-inch and 16-inch-by-20-inch. To effectively choose the right size for you, make sure to consider the shirt sizes you plan to press. A larger heat press will allow you to press a variety of sizes from youth to XL and a wider variety of items as well.
Digital vs. analog settings: When you choose a digital heat press, you can easily change the heat, temperature and pressure settings to fit your transfer and fabric types on the screen. You can also monitor pressure and time remaining on the easy-to-use control panel.
Automatic vs. manual: An auto-release function, unlike on a manual press, is designed to automatically lift the heating plate once the timer expires. This ensures that the T-shirt isn't pressed longer than the timer allots.
Footprint: While heat presses are compact, a swing-away press will require more room in your production area than a clamshell. (A clamshell is like a door opening and closing. It's a simpler motion than a swing-away.) If you want to take your press on the road to a craft fair or other event, a 15×15 model weighs less than 100 pounds for easy transport.
Already have an embroidery machine and not sure how a heat press can take your shop to the next level?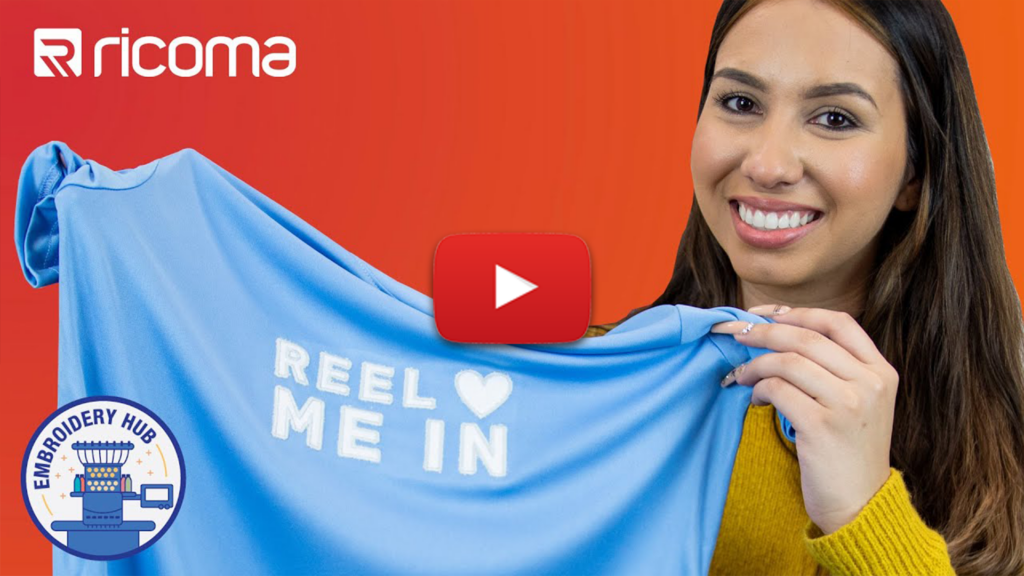 Click here to watch us create mixed media masterpieces with heat transfer vinyl appliqué and one of Ricoma's high-quality heat presses.
If you're "pressed" for time and need help finding the right machine, make sure you check out our top-of-the-line heat presses by clicking the link below. All our heat presses are digital, automatic and, best of all, affordable.
Click here to view our signature heat presses.
#3: Decide whether to add a printer to your shop.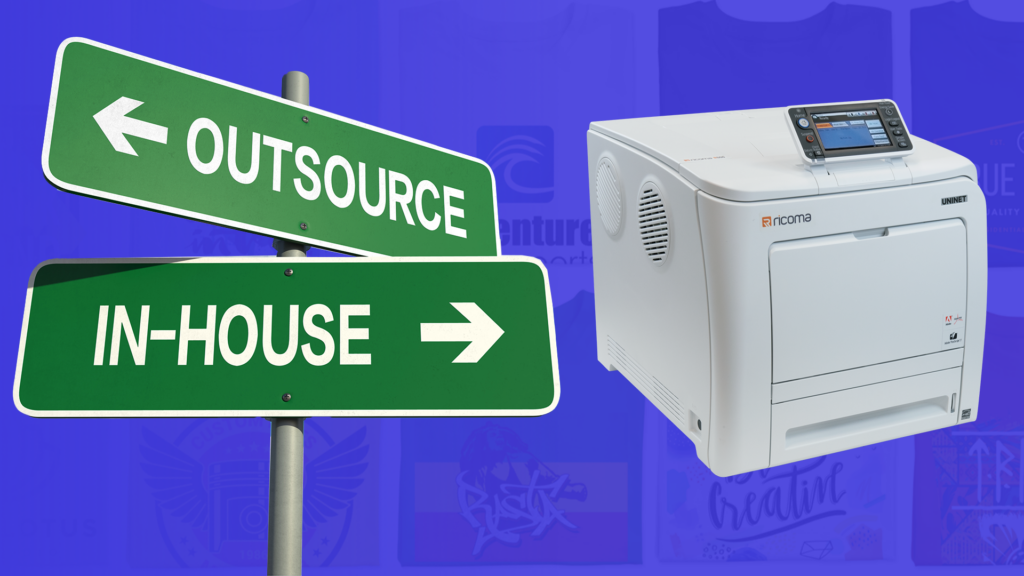 When it comes to heat transfer businesses, there are two ways to go. You can either outsource your designs and only own a heat press, or you can print your own designs in house with a specialty transfer printer.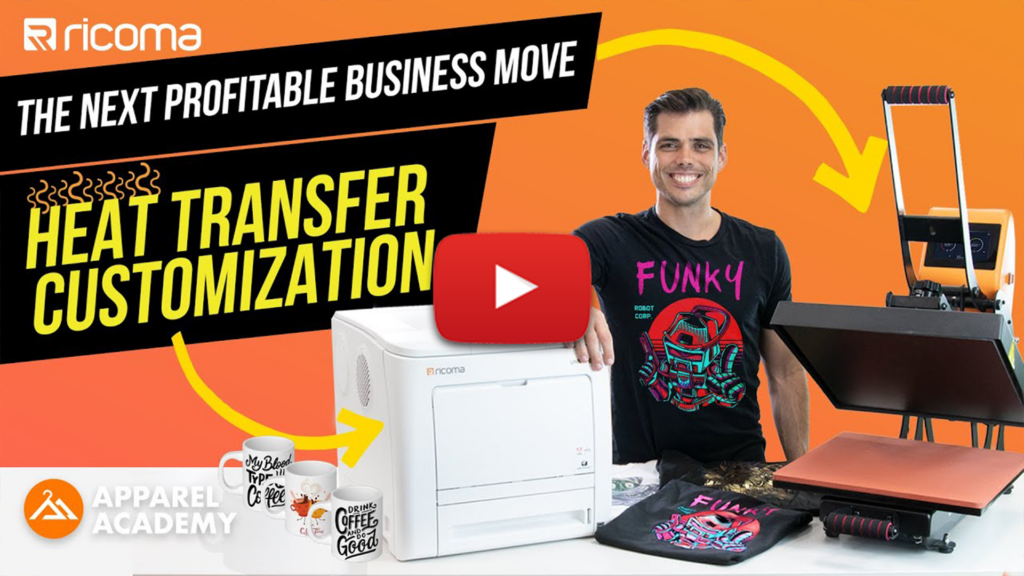 Click here to learn 3 reasons why you should add a printer to your heat press business.
In case you weren't sure how these printers can be incorporated into your shop, after the design is printed on heat-applied paper, you use the heat press to then adhere the design to the garment. The design adheres to the fabric as a thin layer that doesn't peel off.
Unlike other apparel decoration methods, heat transfer is easy to learn, even with no prior experience. Even the LuminRIP software is designed to let both beginners and pros have complete control of the printing process, from manipulating graphics to queuing up multiple jobs.  
Including this printer into your shop saves you time, money and the headache of outsourcing part of your work.
One of the best white toner transfer printers you can get is the Luminaris 200. Its revolutionary swappable toner system and ability to print full-color designs means it can do the work of multiple types of printers. So with the printer, you can create custom t-shirts for customers and then use it as a regular office printer.
Click here to get your Luminaris 200 printer and heat press bundle that also includes, software, warranty, and other accessories!
#4: Choose your T-shirt supplier.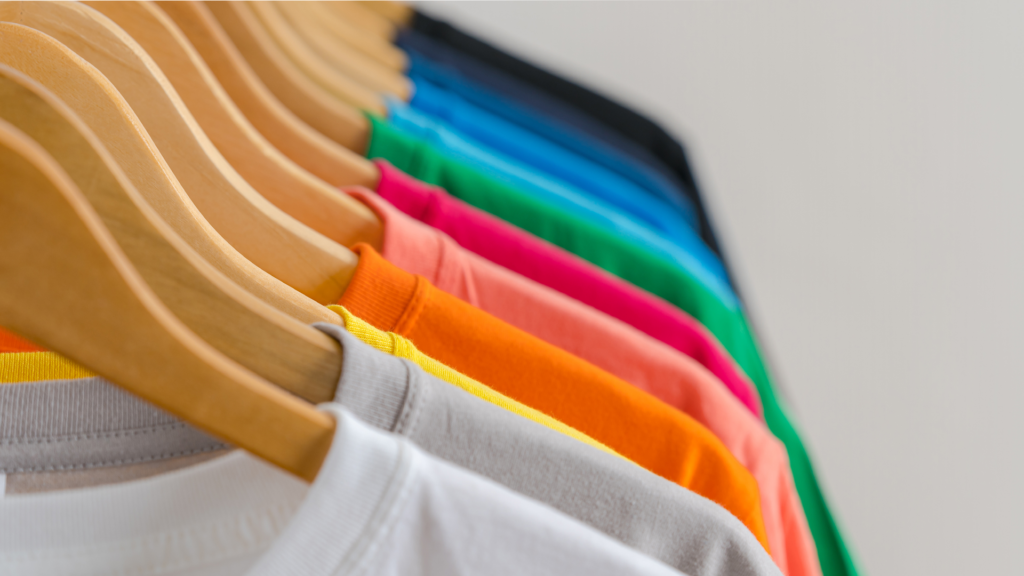 There are many wholesale T-shirt suppliers that specialize in providing apparel-decoration businesses with blank garments. S&S Activewear, SanMar and Alphabroder are three companies that offer the most popular brands at lower, bulk prices with low-cost or free shipping based on your order size.
The great news? These suppliers are eager to help you select the right T-shirts for your niches and customers. When you talk to a rep on the phone or at a trade show, share demographic details about your ideal buyers so they can recommend the best brands, styles, fabrications and colors—at the right price points.
Of course, you can review T-shirt styles right on suppliers' websites or in e-catalogs. T-shirt companies will gladly send you samples for free or for a small cost. That way, you can heat transfer, wash, dry and wear the garments to see if they meet your standards.
Tip: Don't forget that your heat press can do more than just transfer designs onto T-shirts. You can expand into sweatshirts and jacket backs, along with useful items like tote bags and mouse pads.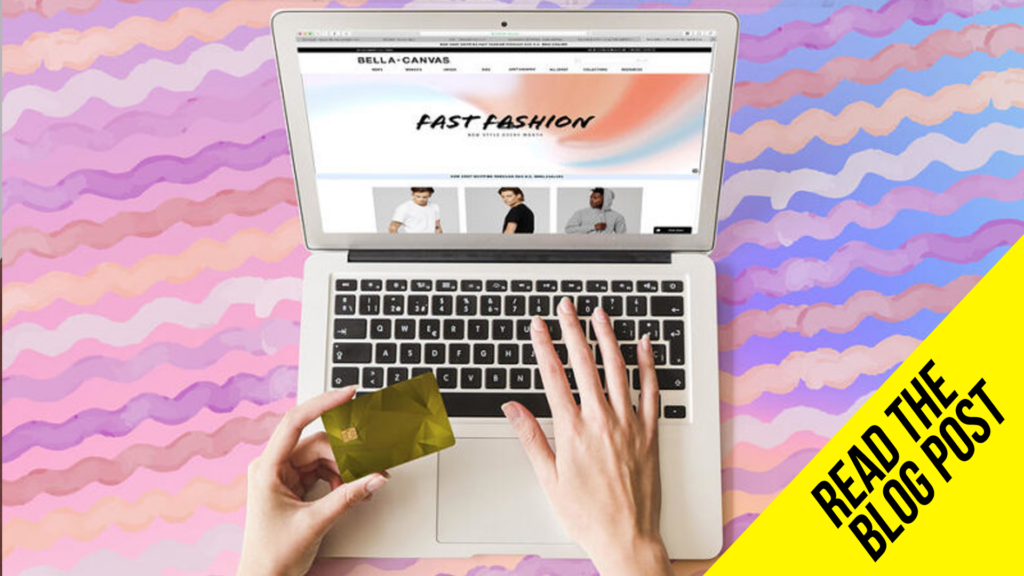 Here's our list of 10 great wholesale suppliers you can trust to provide you with quality blanks at an affordable price!
#5: Price your T-shirts for profit.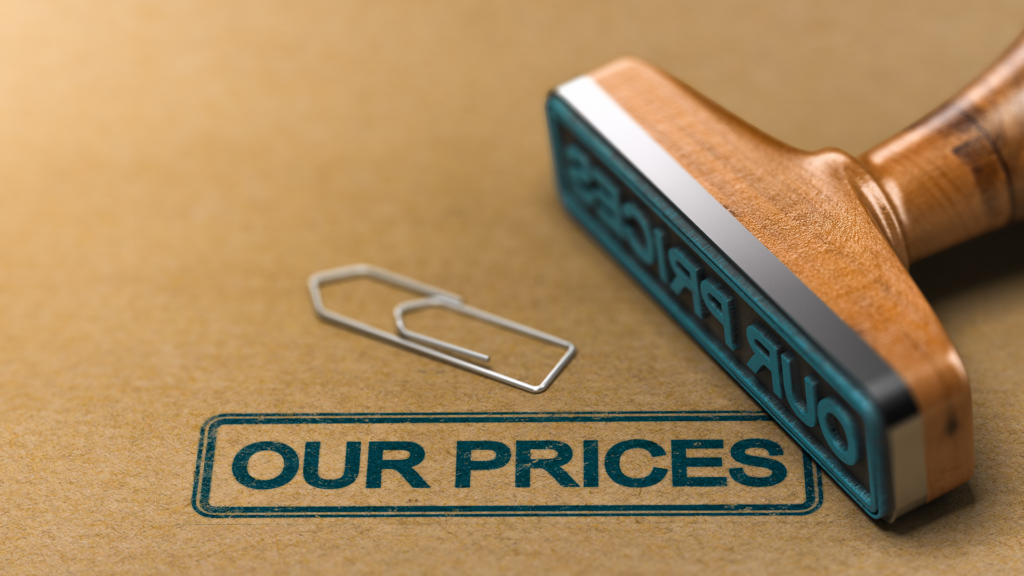 Now, it's time to create a pricing structure based on your hard costs and the labor involved to press your T-shirts.
This way, you begin with a pricing model you can adhere to—you'll also be sure that you're charging fair market rates guaranteed to make a profit. Of course, you'll most likely tweak your pricing as your business grows.
These three factors will help you determine your company's pricing:
1. Cost of supplies and materials: This includes the cost of your T-shirts and transfer materials. For example, if you pay $2 per shirt wholesale, $3 per design including ink and transfer paper costs, that's $5 a shirt.
2. Labor costs: If you're a one-person shop, set your hourly rate. For example, you may decide that you're comfortable starting at $30 per hour. That translates to 50 cents a minute. Say it takes you one minute to press a shirt, add 50 cents to your cost: $5 + 50 cents = $5.50.
3. The amount your customers will pay: If you're starting out, see what your competitors charge for similar products. This is where you'll add your profit margin to your T-shirt. If your market will pay $20 per T-shirt, you'll make $14.50 profit off each custom T-shirt you press.
Bottom Line
We've broken down five key steps to starting a profitable t-shirt business with heat transfer, including identifying your niche, selecting your heat press and printer combo and figuring out your pricing.
To start the process, check out Ricoma's selection of heat presses and the Luminaris 200 White Toner Transfer Printer. To ensure you're making the most cost-effective choice for your business, contact one of our product specialists who can provide you with resources and tips for getting up and running.  
 
Plus, take a look at Ricoma's flexible financing options that make starting (or growing) your decorating business even easier. 
Launching your own apparel-decorating business should be exciting, easy and fun. We hope that by following this blog we've helped you streamline everything you need to consider to start a T-shirt business with heat transfer.
The #1 Factor in Determining Profitability: How to price for maximum profit in the embroidery business
Are you an entrepreneur, fashion lover, or embroidery enthusiast interested in starting or growing a profitable embroidery business? Do you want to be successful?
To guarantee maximum profit in your embroidery business, we've put together a webinar discussing the #1 factor in determining profitability. You will learn everything from achieving optimal profit margins for your products to common myths that are costing you money.