Custom apparel trade shows are the perfect place to learn about the latest trends in the apparel industry, witness never-before-seen technology, and connect with other embroiderers and apparel decorators in the industry!
Just being present at an event like this increases your brand recognition (if you are in business) and helps you build your network within this industry tremendously.
The key is to go to the trade show with a hands-on approach.
The value you get from attending a trade show is more unique than anywhere else. This is why we want to share the following in this blog:
So, what exactly is the value of spending a weekend at an embroidery conference? Let's dive right into our top 5 reasons why you should attend one!
#1: Form new business relationships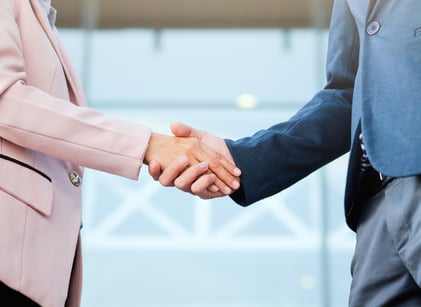 Networking is key to any business' success!
At these events, you're guaranteed to meet people who are looking for similar opportunities as you are to grow their business or even start their business, once and for all.
Luckily, most decorated apparel industry business owners are very open to sharing their success tactics, so you can take the time to find out what's working for your competition.
You can even meet other embroiderers or apparel decorators who would like to do business with you. How?
Let's say you meet an embroiderer who outsources their 3D puff, caps, or patches. Take that as an opportunity for business, if you provide those services!
Make sure you talk to people outside your direct niche.
Set your mind on walking away from that conference to meet at LEAST 5 new connections.
If possible, come prepared with samples, business cards and fliers that list all of your services, so that you can share them.
Don't forget to follow up with a short follow up email letting your new connections know how excited you are to have connected, and how this business relationship will continue to thrive.
If you've ever wondered how a fellow embroidery business is making over $2,000 a week and it just doesn't seem to happen for you, we have just the thing for you. Check out this FREE webinar with 3 proven techniques that will help you make you $2000 a week in your embroidery business.
#2: Get access to exclusive workshops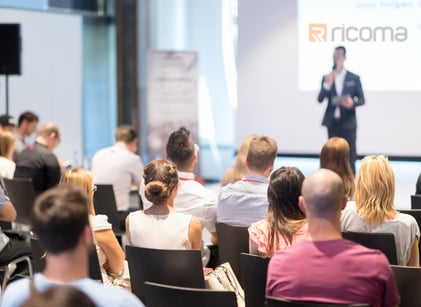 Seminars are the perfect opportunity for you to learn everything you need to know about your industry, such as:
New technology releases
Latest industry trends
New techniques
The best part about industry events is the refreshed knowledge you leave with. You may learn new techniques to improve your production, or discover trends that provide new insights you need to grow your business.
Most of the time, the workshops and seminars are specific to the show, so you won't find them online or anywhere else. The exclusivity of these seminars is what makes them so popular.
You're never "expert enough" for a field that you're trying to grow your business in.
In fact, experts are always learning and that is how they are able to contribute to new areas of their craft, develop new ideas, and make the most of the industry trends.
If you want exclusive access to expert opinion on how to launch in the embroidery industry, check out this blog!
#3: First-hand look at the latest equipment in the space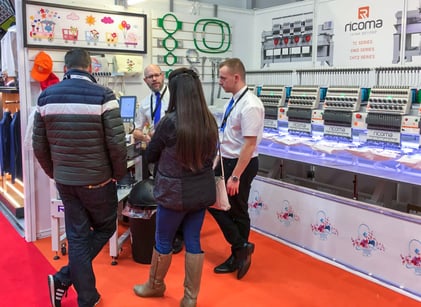 Have you had your eyes on a particular machine but were hesitant because you've never interacted with it before?
Well, the great thing about attending an embroidery conference is that you can experience these machines in real-time!
Manufacturers of equipment typically debut their products at trade shows, so you'll be the first to know about new equipment that will help you grow your business from high-tech embroidery machines to other equipment in the space such as printing machinery.
Some will also have special deals available to trade show attendees only, so it's a good chance to get a deal on a piece of equipment you've been eyeing for a while.
Before trying out a new embroidery machine, make sure you're up to date on how to prevent thread breaks! We've put together the ultimate guide to save you the trouble of making any threading mistakes!
#4: Meet new wholesalers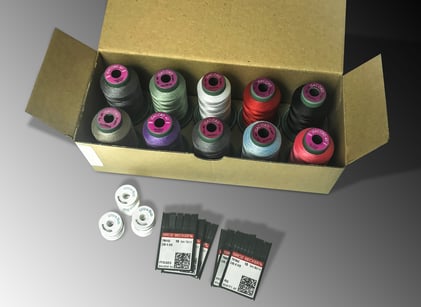 By meeting new wholesalers, you can discover new lines of products that can help you grow your business. Getting a good look and feel for the quality of the supplies will help you make an informed decision when investing in new inventory.
You'll also be to get quick answers from product experts, so you can build trust in the suppliers you're working with or plan to work with.
It is important to make relationships with wholesalers, so that you become a priority to them down the line. The more you purchase from them and pay your bills on time, the more they will try their best to accommodate your needs.
You will also be the first to know about great deals! So, definitely take the time to meet up with wholesalers at these events.
But just like it's important to make relationships with wholesalers, don't forget to say hi to the exhibitors! If you miss us at our next trade show, make sure to give us a call and one of product specialists will be happy to answer any questions you have!
#5: Freebies!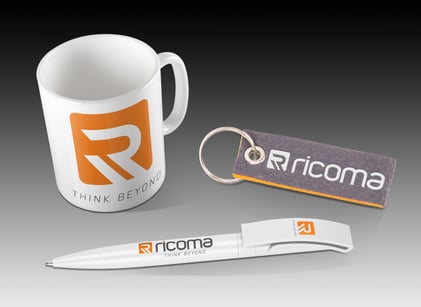 This one is just for kicks – but who doesn't like random stuff that you'd probably never go out and buy for yourself?!
A great benefit of going to any similar event is that exhibitors come equipped with a bunch of free items to give away. This helps them drive traffic to their booth and increase brand awareness.
Want to score a free mug or keychain from your favorite exhibitor? Go check out their booth and see what goodies you can take home with you!
Bottom Line
Trade shows are not only a professional and educational experience, but a fun few days for all! Imagine getting to learn about something that you do for a living, and hopefully enjoy doing!
If you want to continue growing in your industry and learn all that you can, a trade show is the best place to do so.
Comment below if you've ever attended a trade show or if you have intentions to!
For more machine embroidery insights, and to connect with other professionals on our Facebook group, Embroidery and Custom Apparel Mastery.
3 Proven Techniques to make over $2,000 a week in your embroidery business
Are you an entrepreneur, fashion lover, or embroidery enthusiast interested in starting or growing a profitable embroidery business? Do you want to be successful?
To guarantee maximum profit in your embroidery business, we've put together a webinar discussing the top three methods that business owners are using to convert prospects into repeat customers!