Want to start an apparel-decoration business or expand your current offerings with a tool that is easy to use and highly profitable? Look no further than the trusty heat press!

With a high-quality heat press and heat transfer printer, you'll be able to offer your customers a wide variety of apparel and hard goods that will keep them coming back for more. Even better, heat-press transfers are one of the easiest decorating techniques to start with or add on to your custom-apparel business. Many companies and small business owners want vibrant logos, images and messages on apparel and other hard goods—so you'll see a quick return on your investment.

If you've been thinking about starting a heat-press business or adding a new revenue stream, here are six compelling reasons to purchase a heat press:
#1: Heat presses are budget friendly.
#2: Heat presses are easy to operate.
#3: You'll add more variety to your current product line.
#4: You'll make a healthy profit margin.
#5: You can create standout multimedia designs.
#6: You can offer a new service and enter new markets.
#1: Heat presses are budget-friendly.
A heat press is an economical start to your decorating business—or an easy way to add a new revenue stream to your shop. Quality heat presses start in the $500-to-$800 range. Specialty heat presses, such as for mugs, start at $400.

One of the biggest benefits of heat presses is that you can achieve the look and feel of DTG, screen-printed and sublimated designs without needing to invest in pricier equipment. All you need is a white toner transfer printer to print your designs on special transfer paper which you can then apply to your garment using a heat press. Compared to a heat press and white toner transfer printer, direct-to-garment printers and manual screen-printing presses can cost thousands of dollars more.

In addition, while heat presses are inexpensive, they're also super-durable, giving you more bang for your business buck. They're made from heavy-duty aluminum to hold up under daily use, making them a great investment for the long haul.

Since heat presses come at an affordable price point, shop owners can easily purchase them with one payment.
Check out our exclusive line of high-quality heat presses by clicking here.
In addition to the heat press being budget-friendly, printers are a cost-effective tool that will allow you to keep everything in-house rather than outsourcing.
You can get an affordable white toner transfer printer and heat press with a Luminaris 200 heat press bundle! Click here to get the Luminaris 200 White Toner Transfer Printer, a heat press, software, training, and other useful accessories.
#2: Heat presses are easy to operate.
Heat presses are easy to use, meaning there's no steep learning curve to overcome, allowing you to press new orders right away.
For example, you can accomplish a lot with an auto-release clamshell press like Ricoma's Auto Open 15" x 15" Flat Heat Press This flat heat press allows you to transfer bright, full-color designs on a variety of items including T-shirts, mousepads, jacket backs, sweatshirts, tote bags and more.  
Here's how easy it is to use an automatic flat heat press for a simple t-shirt transfer:
Set your time and temperature on the touch screen.
Load up your items.
Bring the handle on your heat press down.
Once the timer stops, the heat press will automatically lift up, revealing your finished product.
That's it! You're done!
Some decorators also report that using a heat press to transfer prints is way less messy than screen printing, which requires you to use dyes and solvents.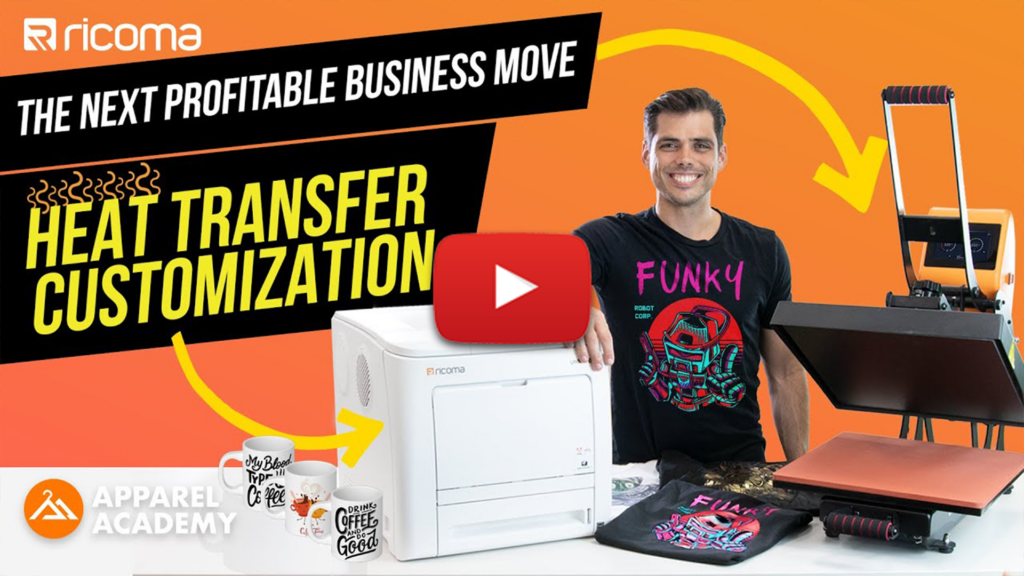 If you're thinking about stepping into the heat printing business, then you definitely need to check out this episode of Apparel Academy!
#3: You'll add more variety to your current product line.
A heat press allows you to create a variety of personalized apparel and other branded goods that you could sell as bundles for schools, local businesses, and sports teams. Some of these printed items include T-shirts, jackets, caps, mugs, water bottles and much more.
Here are three ways heat presses let you produce diverse items:
If you want to heat transfer designs onto headwear, try an auto-release clamshell cap press like the Ricoma Cap Heat Press. This press can accommodate a variety of cap designs with its 4-inch-by-8-inch curved heating plate.
You can also customize drinkware! For example, Ricoma's Mug Heat Press imprints quotes, illustrations, images and more on 11 oz. cylindrical and 12 oz. conical mugs with a full-wrap heating element. 
You can even imprint gorgeous decorative plates with Ricoma's auto-release clamshell Plate Heat Press. Print images, illustrations, text and more and transfer them onto a 5- or 6-inch plate for gifts, home decor or special occasions.
What's more, you can take your small-footprint heat presses on the road. For example, the Ricoma Cap Heat Press weighs in at only 35 pounds and the Ricoma Flat Heat Press at 95 pounds, making these machines portable and light enough to transport to a craft fair or other event where you can press custom items for attendees.
Tip: Consider what kinds of items you'd like to print on. If you're thinking of starting with a 15-inch-by-15-inch press, you may want to scale up from the get-go to a 16-inch-by-20-inch automatic press like Ricoma's Auto-Open 16″ x 20″ Flat Heat Press. This is important to consider if you ultimately want to print larger flat items. If you want to print hard goods, it's an easy choice to invest in an additional specialty heat press.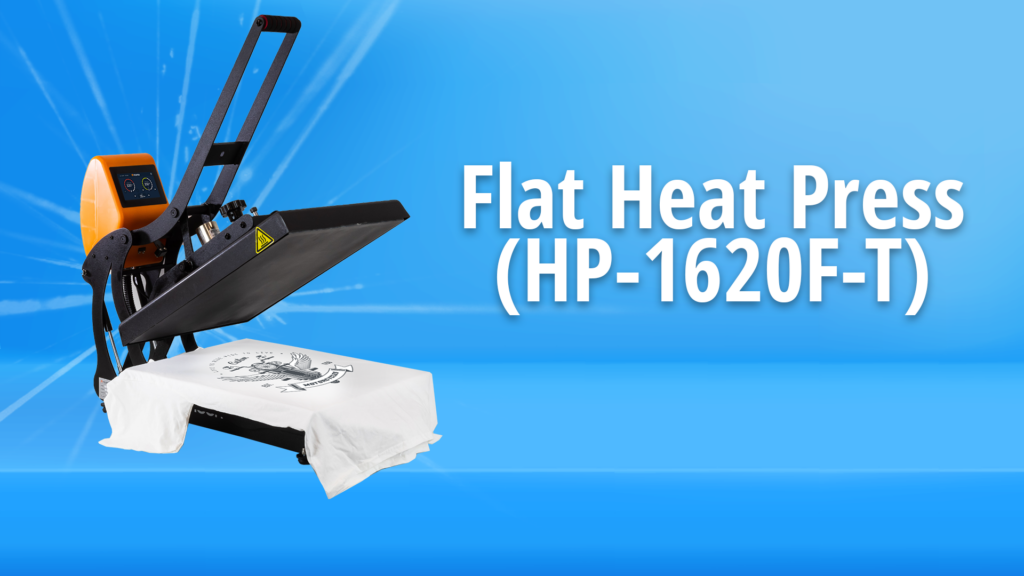 #4: You'll make a healthy profit margin.
Customers perceive heat-pressed decorations as high-value imprints, which means that you can make a decent profit margin on the items you sell, especially with custom transfers. Pricing for profit includes knowing your monthly overhead costs (mortgage, utilities, etc.) and your employees' hourly rate, if applicable. Remember, though, when you buy an automatic press, your productivity jumps.
Some decorators simply double their costs to make a profit. Example: $3 T-shirt + $1 transfer = $8 T-shirt, which is a markup that is well above the average of 50%-60%. Another example is a $30 jacket that would price out at $60. Alternatively, a decorator might set a minimum markup percentage based on covering overhead and labor costs, say 40%.
You can also use a formula like this to arrive at the profit you'd like to make, minus your costs: Cost online for finished product – Cost per materials needed and the blank = Profit.
You can also review production statistics on your heat presses to see how many items you can produce in a set amount of time. This makes quoting prices more precise, giving you more control over your production timelines and profit margins.
#5: You can create standout multimedia designs.
Turn out stunning multimedia designs by pairing embroidery with print. One big benefit? You'll reduce your stitch count, while still creating a bright, full-color design for your customers. Reducing your stitch count will save you time during the embroidery process and save you money on thread.  Using fewer stitches also results in a less dense design that's more comfortable for the wearer.  
In addition, when you lower your stitch count, you'll finish your orders faster, resulting in higher output (and higher profits).
Here are two ways to combine the two techniques:
Accent portions of your transfer design with pops of embroidery. For example, if you printed a beach image, you could embroider the leaves of a palm tree, the crests of some waves, or shells on the shore. You can also embroider the lettering on the design.
Recreate the look of appliqué with print rather than fabric. Simply print your design and stitch a border around the edges.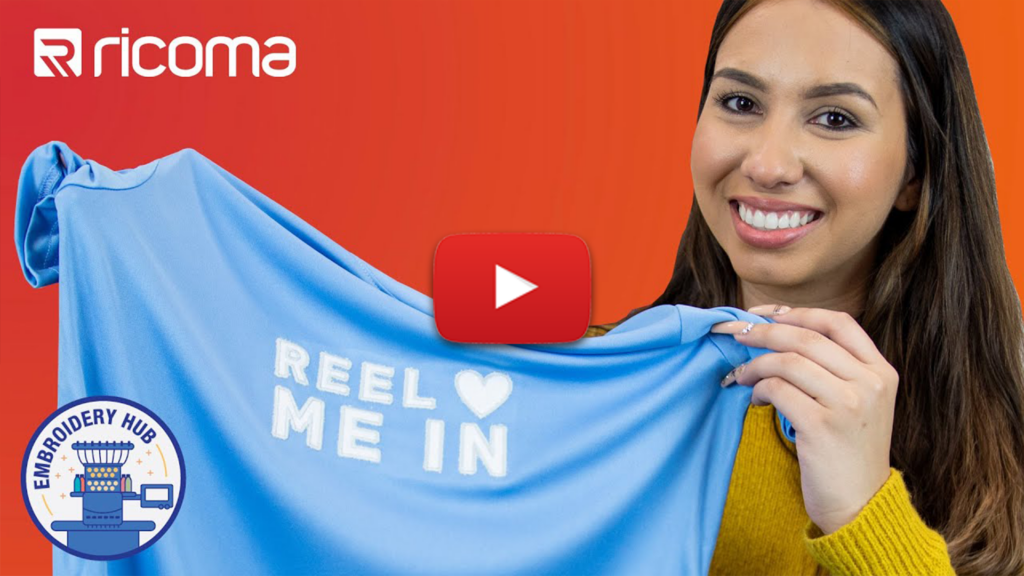 Click here to watch us create a mixed-media masterpiece by combining embroidery and heat press vinyl appliqué.
Tip: If you're just starting out in the garment-decorating business, you can purchase an embroidery machine and heat press together, so you can offer both techniques, separately or together.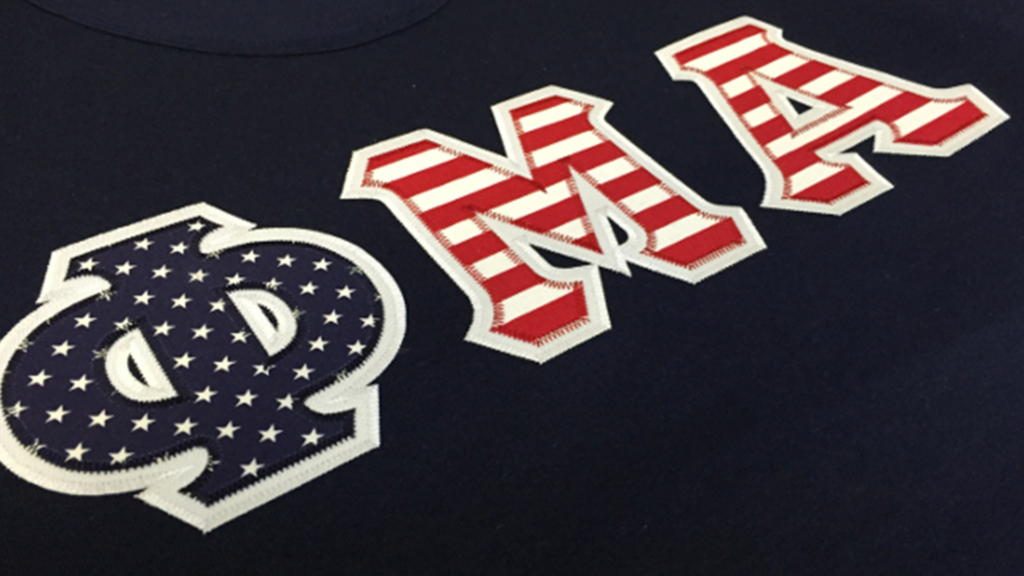 #6: You can offer a new service and enter new markets.
Heat presses open up a whole world of decorated looks, from full color to photo-realistic to lettering and text. With a quick turnaround time and the availability of different transfer types, you can offer existing and new customers almost any heat-pressed result.
If you're currently just offering embroidery, your customers will love hearing that they can now get heat-transfer imprints on apparel and other hard goods (along with cool multimedia looks).
To start offering heat transferred products to your customers, check out the versatile and affordable Luminaris 200 White Toner Transfer Printer!

Additionally, when you add heat transfer printing, you'll function as more of a one-stop-shop—and your clients will love this, especially if you can also print hard goods. Plus, you won't need to outsource your printing jobs to another shop. That means you'll keep more of your revenue in-house.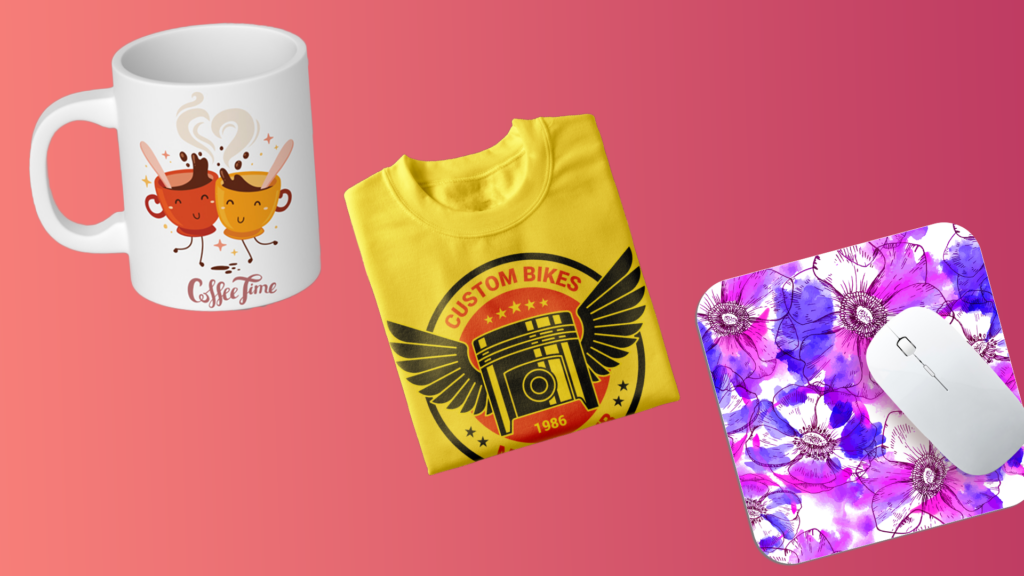 Bottom Line
There's no better time to invest in an affordable heat press.
First, think about what types of decorated products you'd like to offer to narrow down your heat-press options: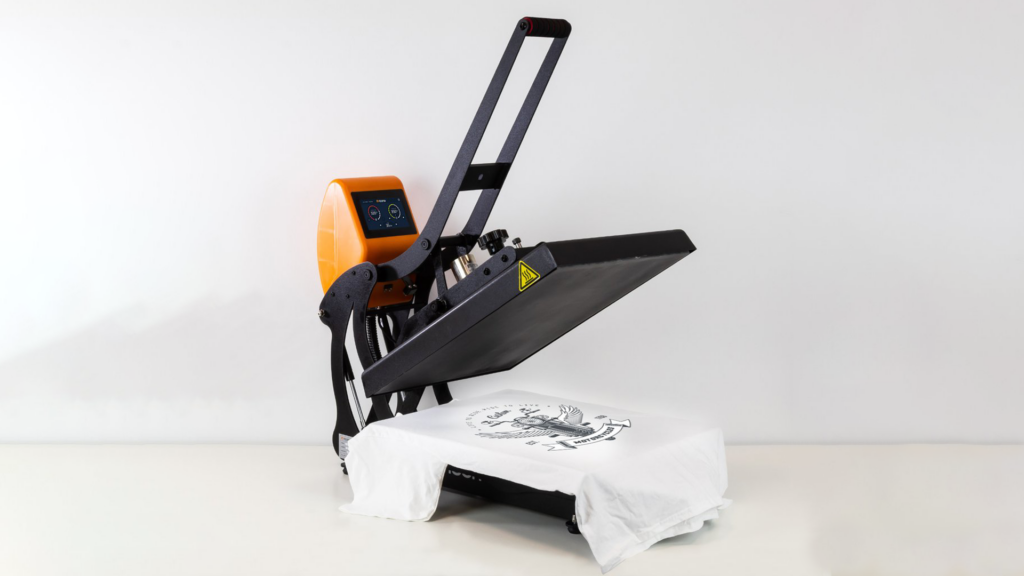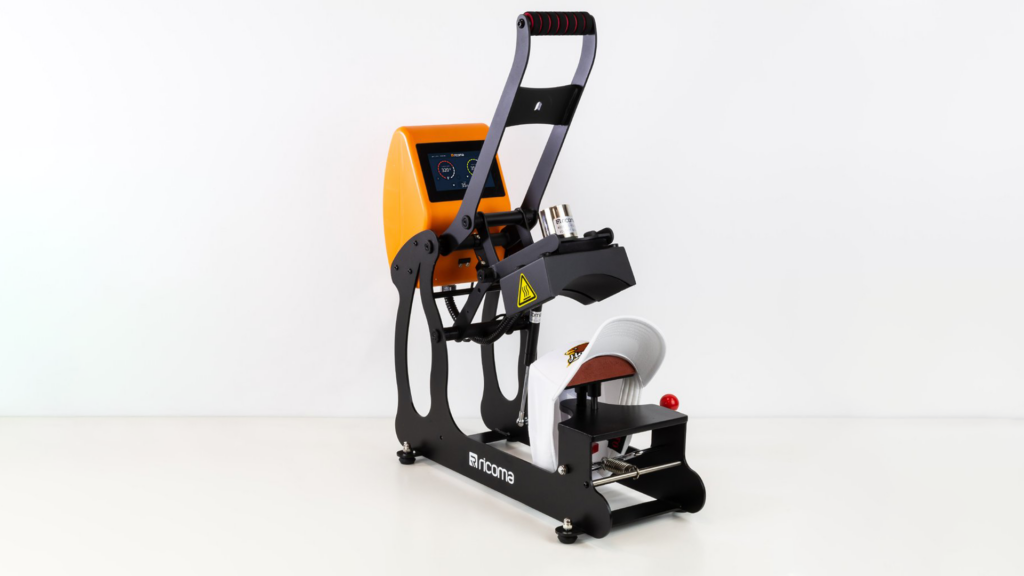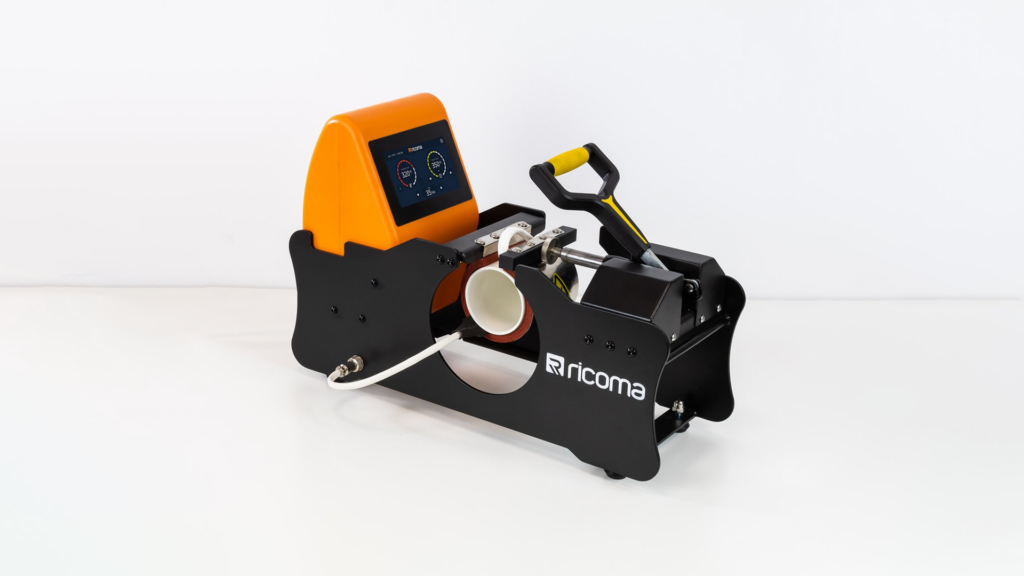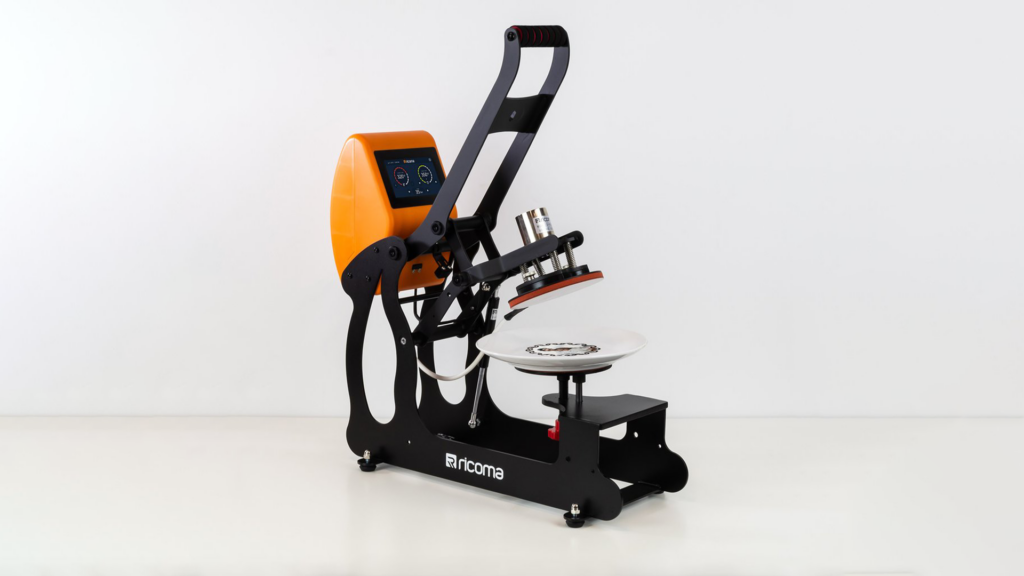 In addition, if you don't have an embroidery machine, consider investing in a single-head embroidery machine along with a heat press to create in-demand multimedia designs.
Browse our complete selection of heat presses and embroidery machines.
To learn more, contact our experts or sign up for a free virtual demo. Plus, take a look at our flexible financing options that make starting (or growing) your decorating business even easier.
In this blog, we've covered six reasons that heat presses are a great investment for a new decorator, or for a shop that's ready to expand: Heat presses are budget-friendly and easy to operate. You can quickly produce a whole host of apparel and hard goods people love, making you a one-stop-shop for your clients. Even better, you can make a healthy profit margin on these items, especially if you create stunning multimedia designs.
When you invest in a press, you'll join lots of successful decorators who love the ease and versatility of the heat press—as they quickly print profitable runs of full-color imprints on a whole variety of branded products for happy customers.
The #1 Factor in Determining Profitability: How to price for maximum profit in the embroidery business
Are you an entrepreneur, fashion lover, or embroidery enthusiast interested in starting or growing a profitable embroidery business? Do you want to be successful?
To guarantee maximum profit in your embroidery business, we've put together a webinar discussing the #1 factor in determining profitability. You will learn everything from achieving optimal profit margins for your products to common myths that are costing you money.