Have you ever seen a product on the shelf of a store or online and thought, "I could make that"?
So you look at the price tag, and with a little mental math you realize your profit potential, and suddenly, you have an idea: You're going to start a business.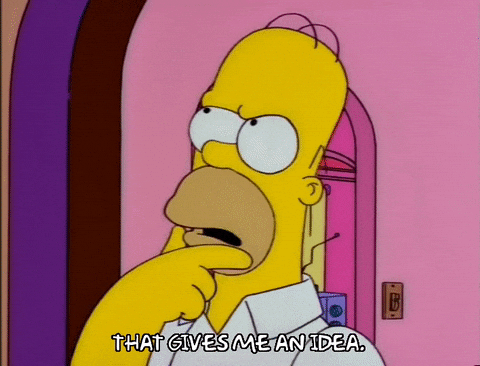 But just as your excitement builds and your entrepreneurial wheels start turning, it dawns on you.
"What does it really cost to run a business?"
As a business owner, you'll have to incur some extra costs that you probably haven't given much thought to yet.
But before you start raising your prices trying to offset these costs, let's look into the top 10 embroidery business costs and find out ways to reduce them.
Read on to discover…
By the time we're done, you'll be one step closer to estimating your true costs, so you can develop a pricing structure that makes sense for your current and future business.
#1: Rent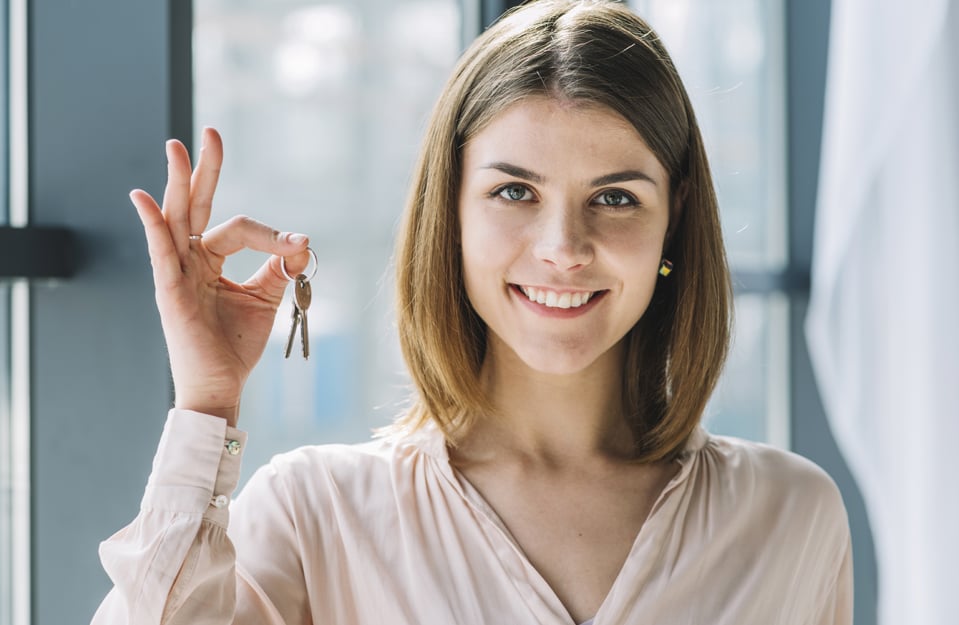 One of the largest overhead costs is rent, which varies on the space you need to operate your machinery and where you choose to operate your business.
Ways to reduce the cost
Luckily for embroidery business owners, you can easily run your business from home, eliminating this cost. If you don't have the space at home, renting a warehouse or shop will be your next best bet.
If you're lucky, you can even rent space in the shop of a friend or family member to reduce the price of rent. The costliest option would be leasing a storefront. However, a storefront usually comes later on once you've developed a client base.
Some businesses, such as businesses that create uniform and bulk orders, do not need a storefront and can successfully operate and grow out of a warehouse. Others, such as businesses that specialize in custom clothing, would be better off with a storefront once they expand.
Click here to enter your monthly rent in our embroidery profit calculator and determine your price point based off all your costs.
2: Utilities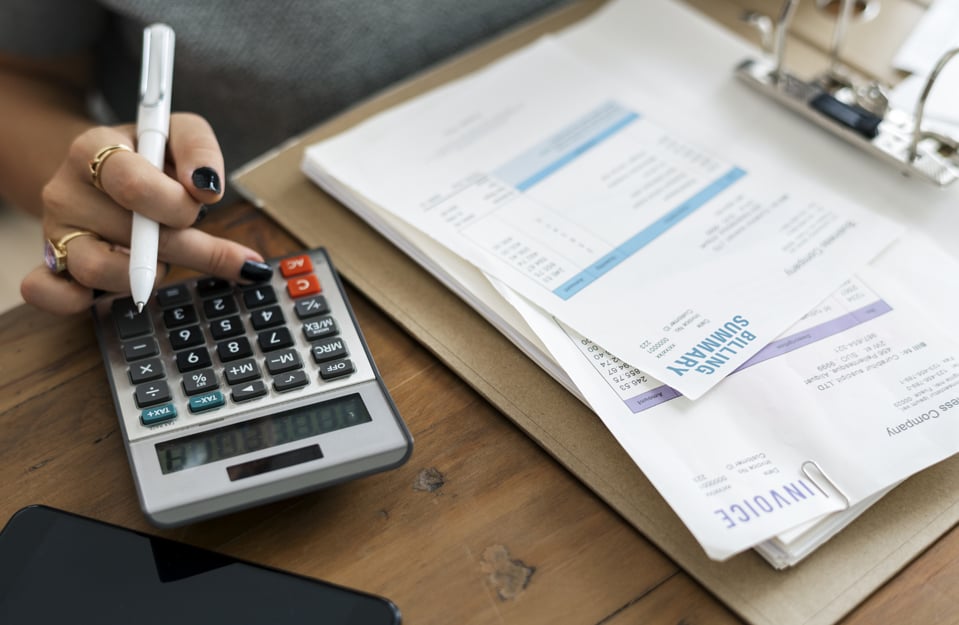 Utility costs refer to costs that are necessary to run a business such as phone, power, water and internet. Because embroidery businesses require constant use of machinery, electricity will be your main utility cost.
Ways to reduce the cost
If you operate out of home, you can take advantage of your existing internet and phone connection. However, your electricity bill will still increase. To figure out your utilities cost at home, log your production schedule and see how much your electricity bill goes up from one month to the next.
#3: Marketing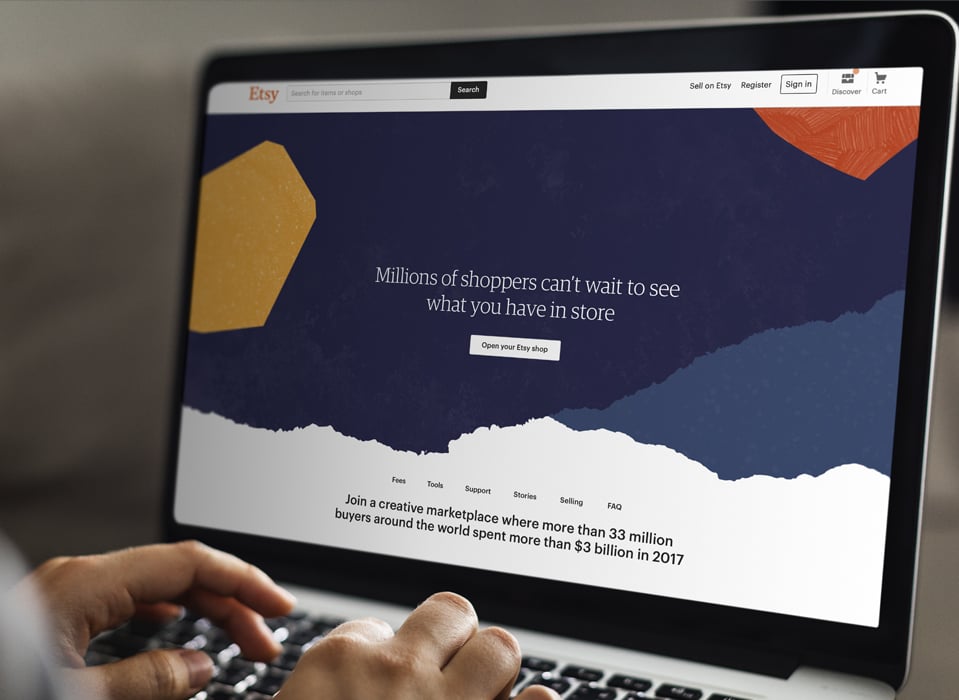 Marketing costs depend on how much money you are willing to spend on your business. At first, marketing can be as inexpensive and simple as building your social media presence or even just word-of-mouth marketing. But as you grow, you may want to hire a marketing consultant or an ad agency to help increase sales online. Although maintaining a website sounds expensive, below are some tools that can help minimize some of the costs.
Ways to reduce the cost
Online platforms like Etsy can take the stress off of marketing and selling online by providing a platform for users to search for and purchase your items at a low cost per transaction. If you're searching for ways to market your business, click here to learn these three proven techniques for making $2,000/week in the embroidery business.
#4: Business/financial management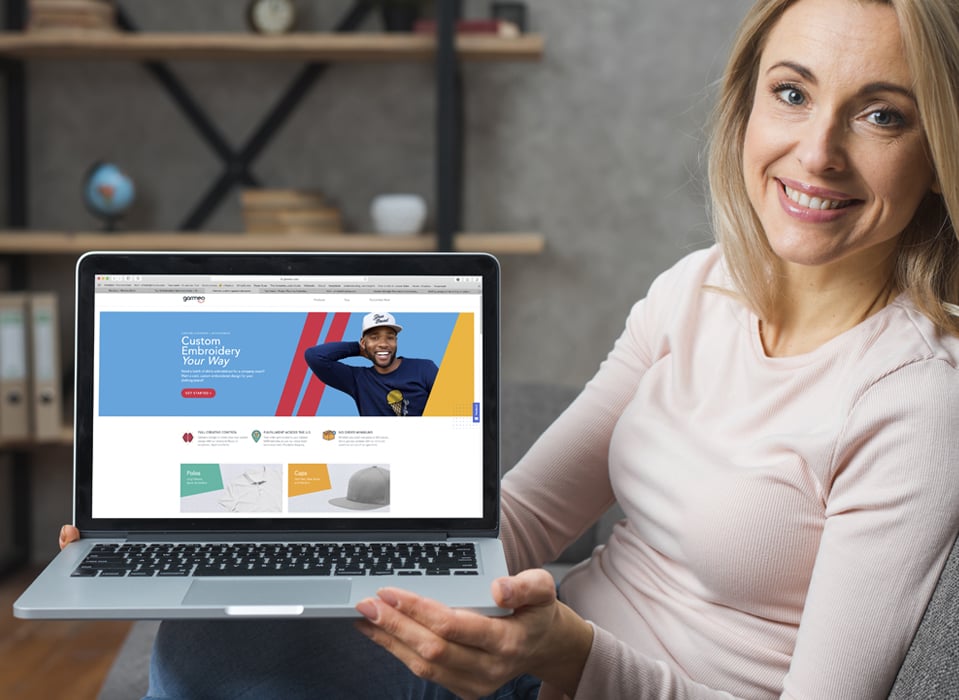 Managing your business takes a lot of time and, therefore, money. Most small business owners don't have the funds to hire staff to help manage their payments and expenses, so they have to take the time to do all their own billing.
Ways to reduce the cost
Consider using Garmeo, a new platform that routes orders to embroiderers, and keeps track of inventory and order management. Click here to learn more about Garmeo.
#5: Blanks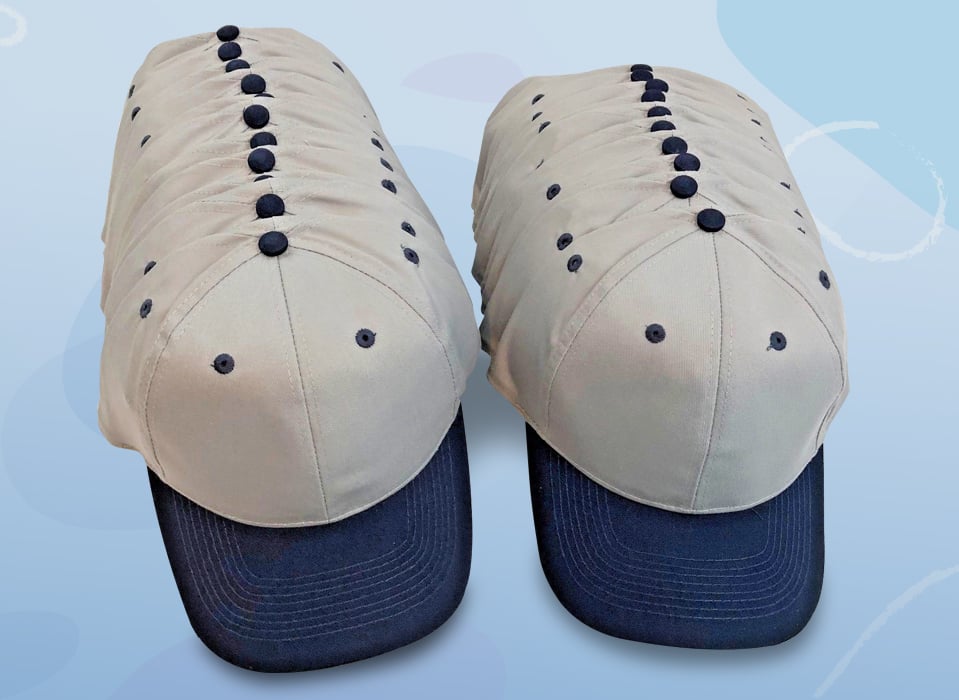 The cost of blank apparel will vary based on the amount of orders you receive but most blank apparel you buy in bulk is inexpensive, costing as low as $2 for a cap that you can sell for over $20.
Ways to reduce the cost
Most blank suppliers sell in bulk to business accounts, ultimately saving businesses money on a large order of similar products. Apparel that could cost upwards of $20 at a store could be purchased for as low as $2-$5 depending on the garment when you purchase directly through the distributors of blank apparel. Click here to access an embroidery profit calculator to see how much you can expect to spend and make off on an average embroidered item.
#6: Embroidery supplies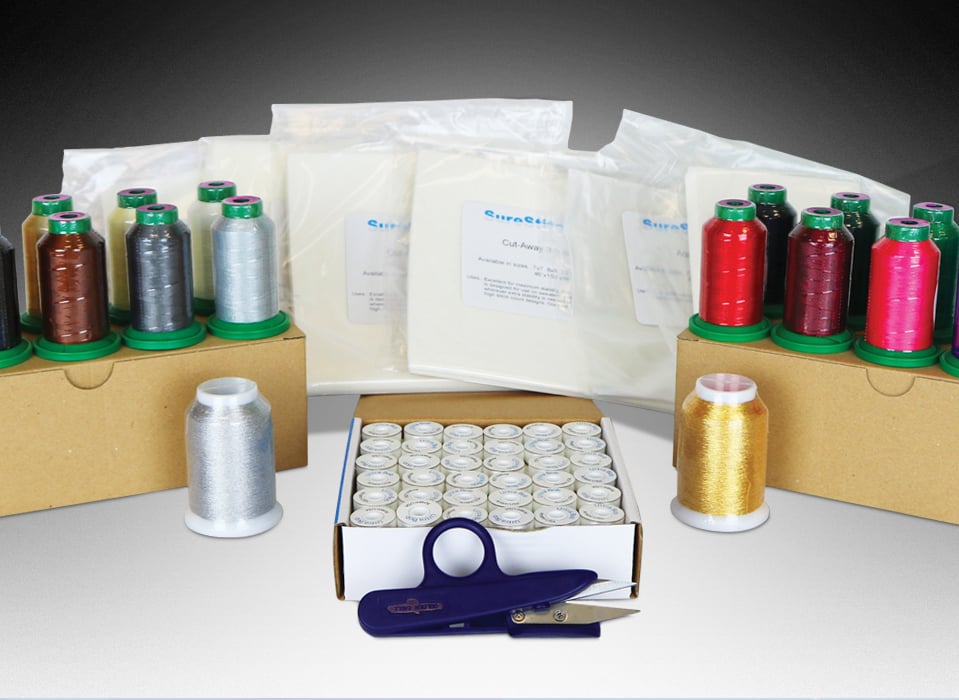 Embroidery supplies such as thread, needles, stabilizer and bobbin are all costs that are required to produce every item. Luckily for embroidery business owners, direct materials are actually very inexpensive compared to other businesses.
In fact, when you factor in the price of thread, stabilizer, bobbin and needles, it only costs you about 16 cents worth of materials for a 7,000-stitch design. Click here to access an embroidery profit calculator to determine a price point that take into account your embroidery supplies.
Ways to reduce the cost
Buying in bulk will not only save you money, it will save you from potentially running out of supplies when new orders come in. Buying stabilizer in rolls gives you control over how much stabilizer you use. Consider saving scrap pieces of stabilizer for future projects to reduce the frequency in which you need to buy new supplies. This will also prevent long turnaround times and the risk of losing business due to lack of supplies or having to pay high shipping costs for express shipping.
#7: Digitizing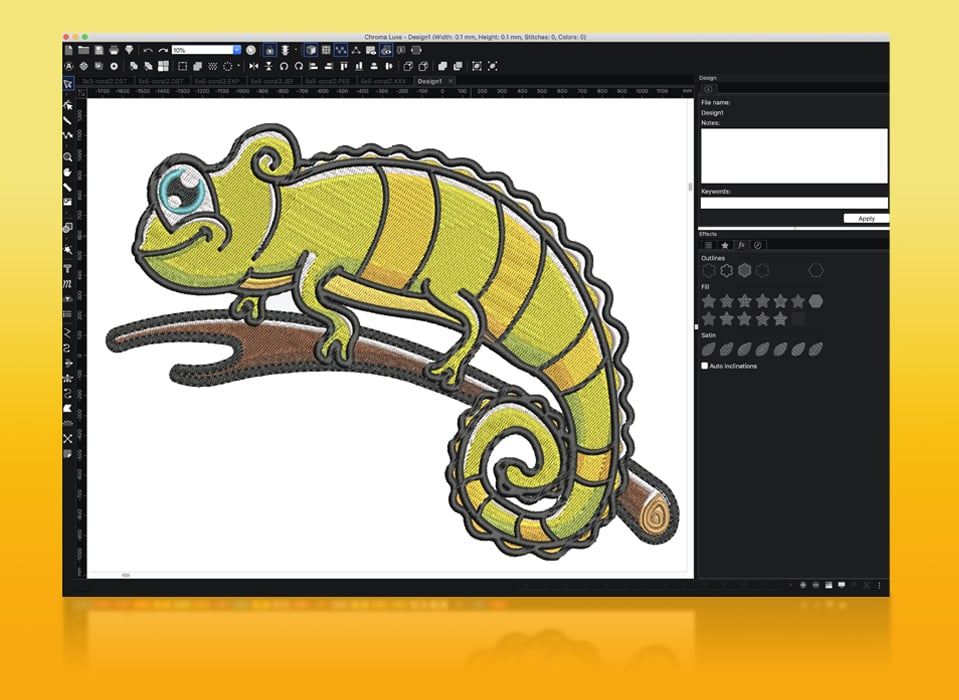 Whether you are creating your own digitized design, purchasing a stock design or having a design custom made, digitizing is a cost that must be taken into account when pricing and determining business costs.
Ways to reduce the cost
Many embroiderers who do not digitize their own work can breakeven or even profit when they consider the cost of digitizing into their pricing structure. Here's how embroiderers price their digitizing depending on whether they are keeping it in-house or outsourcing.
#8: Shipping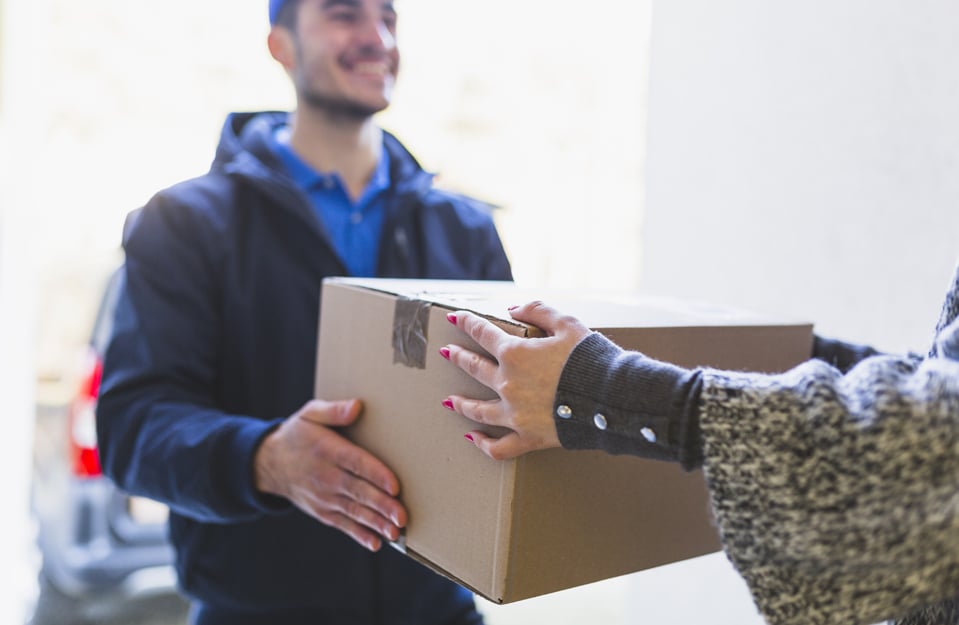 Shipping is an additional cost you need to work into your pricing if you want to offer reasonable shipping rates to your customers.
Ways to reduce the cost
Because shipping costs depend on weight, you can reduce the cost of shipping your products by using lightweight packaging. You can also consider working the cost of shipping into your prices in order to greatly reduce shipping costs or even eliminate them altogether. This will also allow you to offer free shipping to your customers, which can give you an edge over the competition. Unless you're planning to sell your products online, you will not have to worry about shipping if you have some sort of storefront or home office where you sell from locally.
#9: Packaging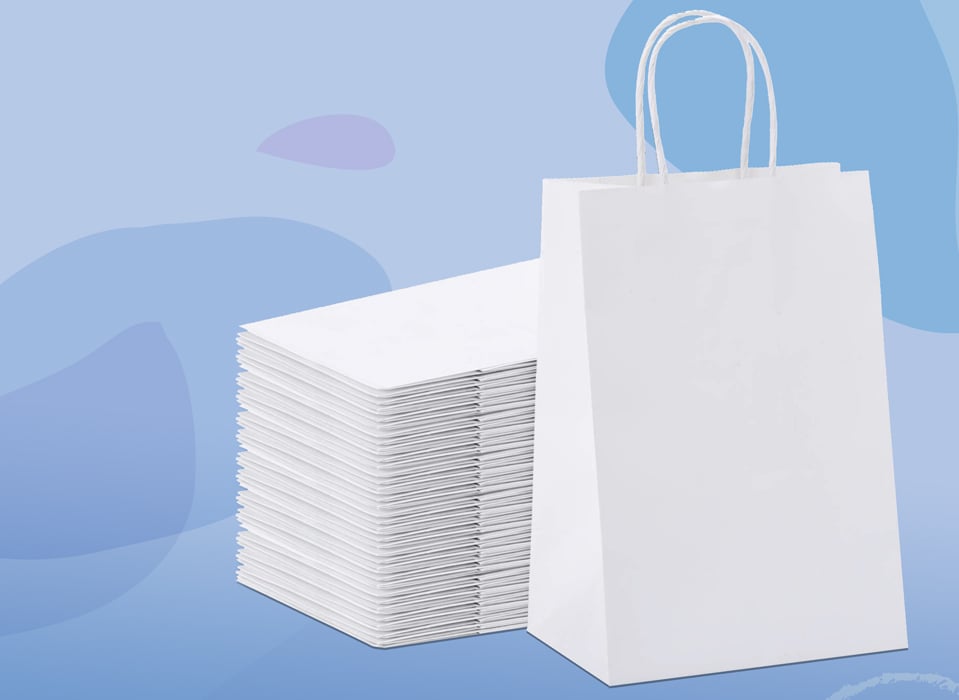 Packaging is usually an afterthought for businesses, but it is necessary whether you plan on handing off your product in person or shipping it. Most startup businesses tend to spend less on packaging and focus more on getting their product out there first, while more established businesses can get creative with their packaging if they have the funds and if their business model benefits from it.
Ways to reduce the cost
Buying in bulk will reduce the cost of packaging. If you plan on selling in person, you will still need to put your customer's merchandise in a bag. Sites like Paper Mart sell paper bags for as low as $0.39. If you're selling online, you can purchase white tear-proof bags that are perfect for sending apparel for as low as $.03 cents when you buy in bulk. Therefore, a 1,000-count case of tear-proof bags will only set you back about $30 and can last months depending on how much you sell.
#10: Labor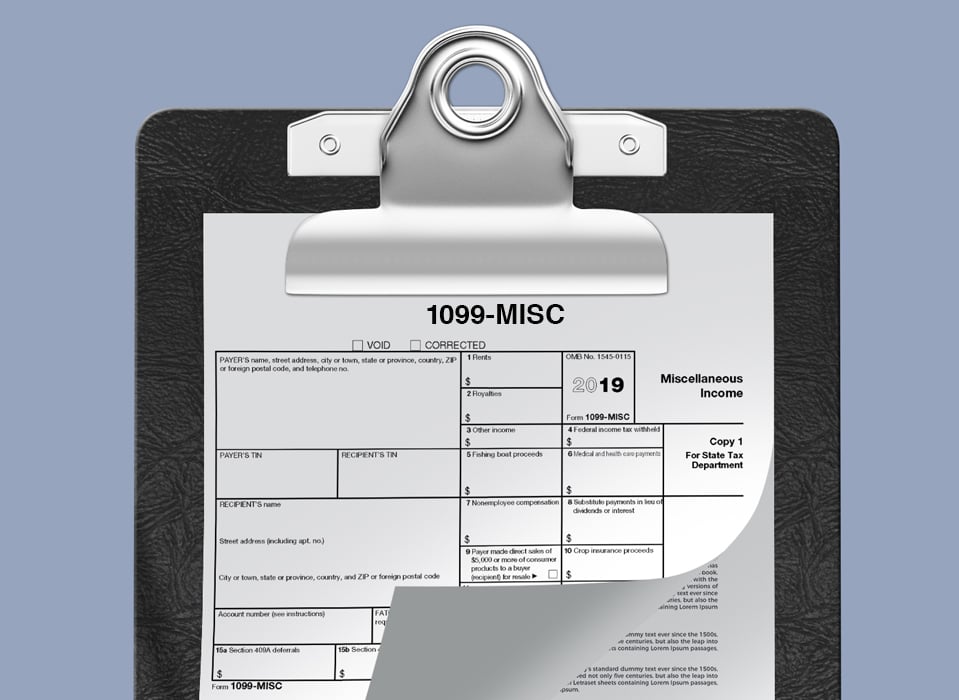 It's essential to work labor into your prices, even if you are the one producing all the work. Otherwise, you'll be working for a lot less than you deserve.
Ways to reduce the cost
Be sure to work in a reasonable hourly labor cost into your garment production. The hourly wage will depend on your business costs and if you hire any employees for help. This embroidery machine operator's hiring guide will help you determine how much it costs to hire operators of different experience levels.
Bottom Line
With so many business costs, it's important to take into account ALL your costs and not just the cost of the materials you need. Be sure to consider which of these costs your business will incur in the present and future.
With these costs in mind, you'll be able to work out a pricing model that works for your business to offset some of these expenses and profit from your work.
Are you curious how Ricoma can help your custom apparel business?
Schedule a call for a Quick 30 minutes "Embroidery Talk" with our specialists to see if you're really ready to start or expand your business. Our specialists can help you…
Find helpful resources to kick start your embroidery education
Answer any questions regarding pricing your items for profit and sourcing materials
Help you compare and contrast different machine types and branch in the industry
Help you determine which machine would suit your business based on your current and future goals