Judging by the title of this blog, it's safe to say you've probably done a bit of research to determine what's the best embroidery machine for you…
Most prospective customers compare specs and price to influence their purchasing decision, but there's a lot more to it than what you see on paper.
In this article, we're going to tell you the number one reason why Ricoma is the most affordable embroidery machine option for you and exactly why we're able to price our machines so competitively.
At Ricoma, we believe in 100% transparency about our pricing, so stick around to find out why you get the most "bang for your buck" with Ricoma.
Here's what you can expect to learn:
Let's jump right in!
We are the factory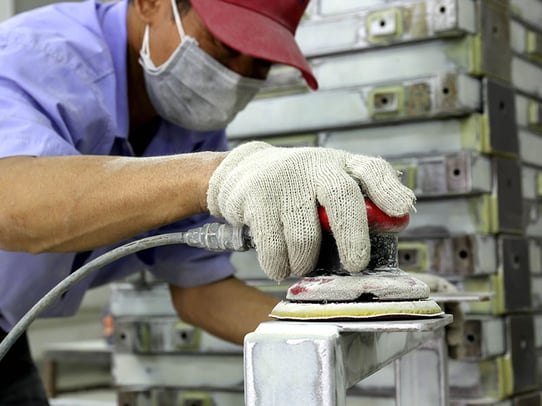 Most other embroidery machine brands in the United States are sold through distributors.
On the other hand, Ricoma owns its factory and doesn't resell through a middleman in the United States. This allows us to compete at a lower price point.
Currently, Ricoma machines clock in at 30% lower pricing on average, in comparison to other leaders in the industry.
Why? Because we have control over our prices.
This is why with Ricoma, you can purchase a two-head commercial embroidery machine for the price of other single-head machines!
Aside from being the factory, we also make it affordable to get started with various financing options including our popular 0% financing promotion.
And unlike other embroidery companies that white-label their products, we design, engineer and manufacture our own machines.
That means that no one knows our machines better than we do.
And as a result, no other embroidery company is able to educate you on your machinery quite like we can, which leads us to our next point…
You can't put a price tag on support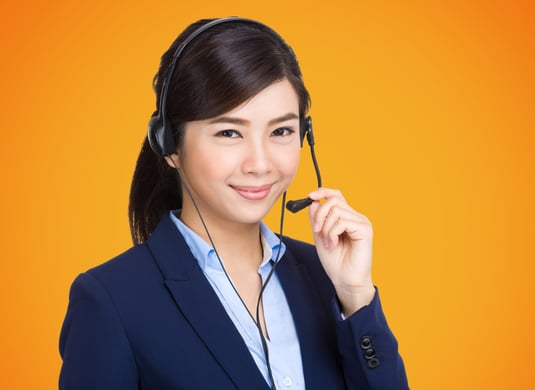 In fact, we literally do not.
Every Ricoma machine purchase includes lifetime call center support, hands-on training and online resources, whereas with other embroidery machine companies, you may have to seek additional help on your own efforts.
Our customers also have access to an exclusive Ricoma machine owner Facebook support group, packed with staff and loyal Ricoma customers ready to assist you at all times.
Aside from the perks you get as a customer, we also have a Facebook support group for all kinds of apparel decorators, and create Youtube videos and podcasts designed to support embroidery enthusiasts and business owners.
With our content, there's nothing you can't learn on our channels to help you succeed in the business.
Which really gets you thinking…
If that's how far we go for the public, imagine what we do for our customers.
If you're ready to be backed by a team of embroidery experts ready to answer all your machine related questions, schedule a virtual demo today.
Quality is our priority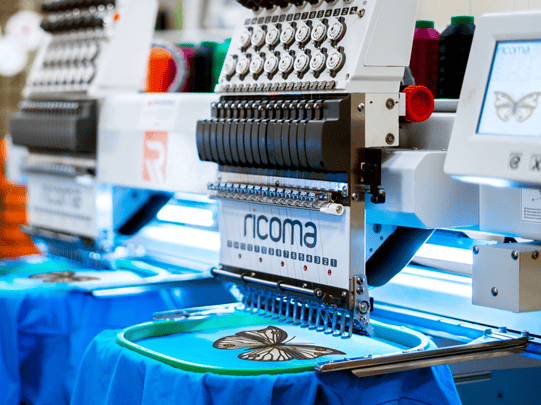 Many buyers make the honest mistake of thinking they're paying more for quality. But in the case of machine embroidery…
You're usually just paying for the middleman.
Ricoma is ranked as one of the top searched commercial embroidery machines in 2019 next to large industry players.
Pro tip: You can ask for samples to examine our machinery's stitch quality. Simply contact us today to request a sample. 
You can even schedule a virtual demo to see our machines embroidering right before your eyes without leaving the comfort of your home.
Bottom Line
At Ricoma, we genuinely care about your success. That's why we're willing and able to provide the highest quality machinery and service at the best price.
In the words of our founder and CEO Frank Ma:
Your success is our success.
Click here to schedule a virtual demo to see our machines embroidering right before your eyes without leaving the comfort of your home.
Are you curious how Ricoma can help your custom apparel business?
Schedule a call for a Quick 30 minutes "Embroidery Talk" with our specialists to see if you're really ready to start or expand your business. Our specialists can help you…
Find helpful resources to kick start your embroidery education
Answer any questions regarding pricing your items for profit and sourcing materials
Help you compare and contrast different machine types and branch in the industry
Help you determine which machine would suit your business based on your current and future goals